Mansory once again bring another show stopper to the Geneva Motor Show but this time it is called Carbonado GT which is a 1600 hp Lamborghini Aventador. It features the same carbon bodywork that the Carbonado showed off last year but this latest GT version gets a redesigned front fascia, larger air intakes, front lip spoiler and some integrated daytime running lights. The front wings and bonnet have been replaced with Mansory's own design which makes the width a full 40mm wider at the front and 50mm wider at the rear.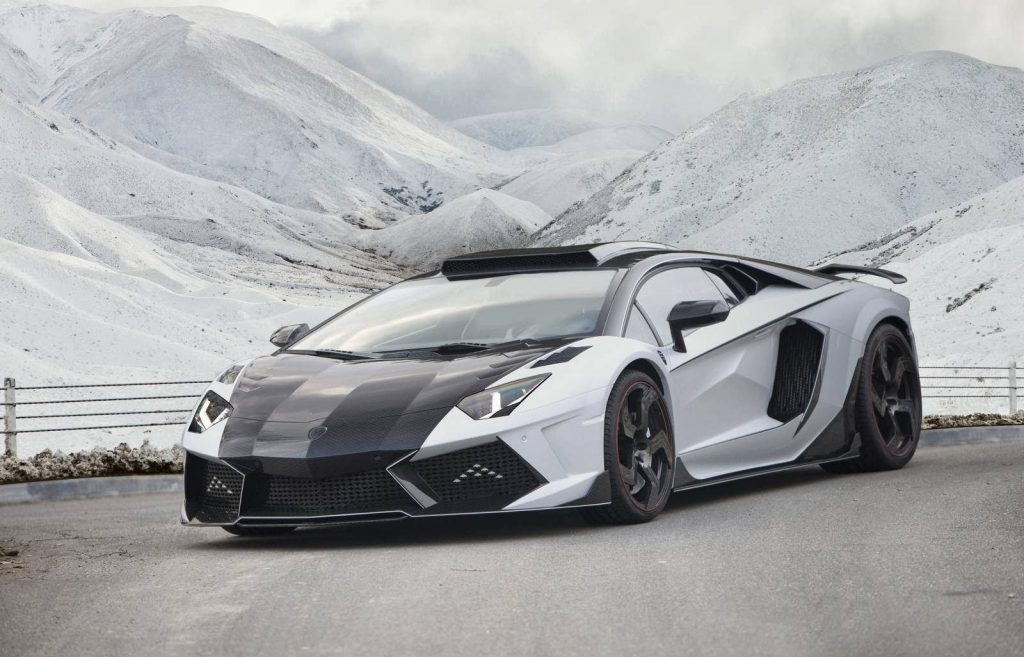 Seeing as it packs 1600 horses, the engine needs a fair amount of air. This is achieved with new side skirts to direct air around the body and into the engine and a seriously big roof scoop which actually does work and is not there for cosmetics. Where does all this power come from? Firstly they installed two massive turbochargers complete with new pistons, connecting rods, rod bearing, crankshaft and cylinder heads. The entire exhaust system has been replaced too. This is one insane monster! Mansory claim that it will hit 100 km/h in a blinding 2.1 seconds and go well over 350 km/h but what is scary is the electronically-limited torque is a ridiculous 1200 Nm.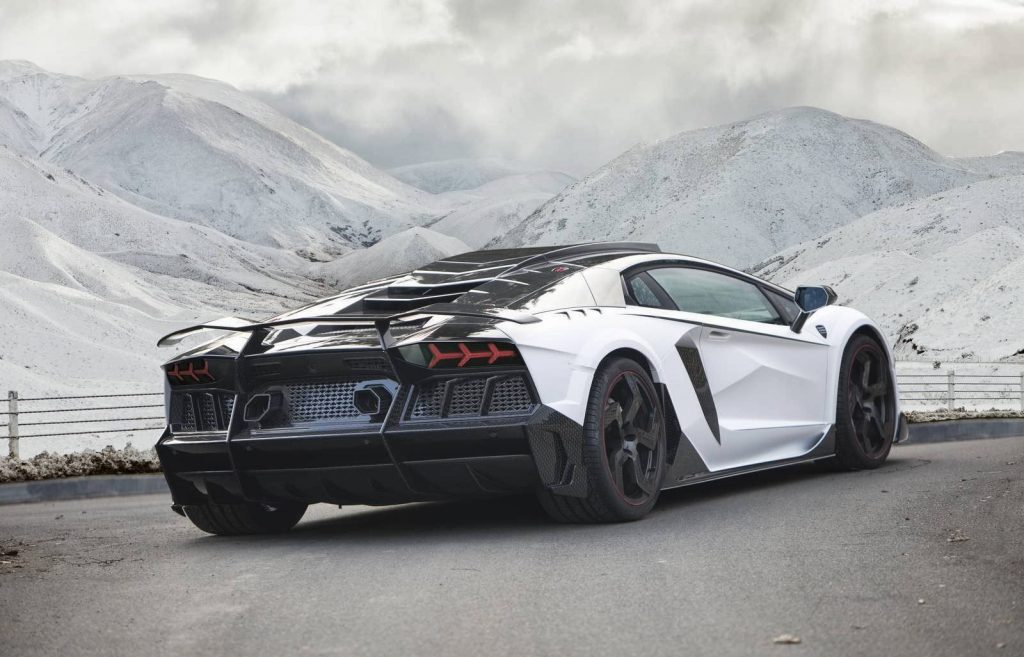 As Mansory do, they go over the top with the interior as they do with the exterior and as one can see in the photo, it is not exactly attractive!