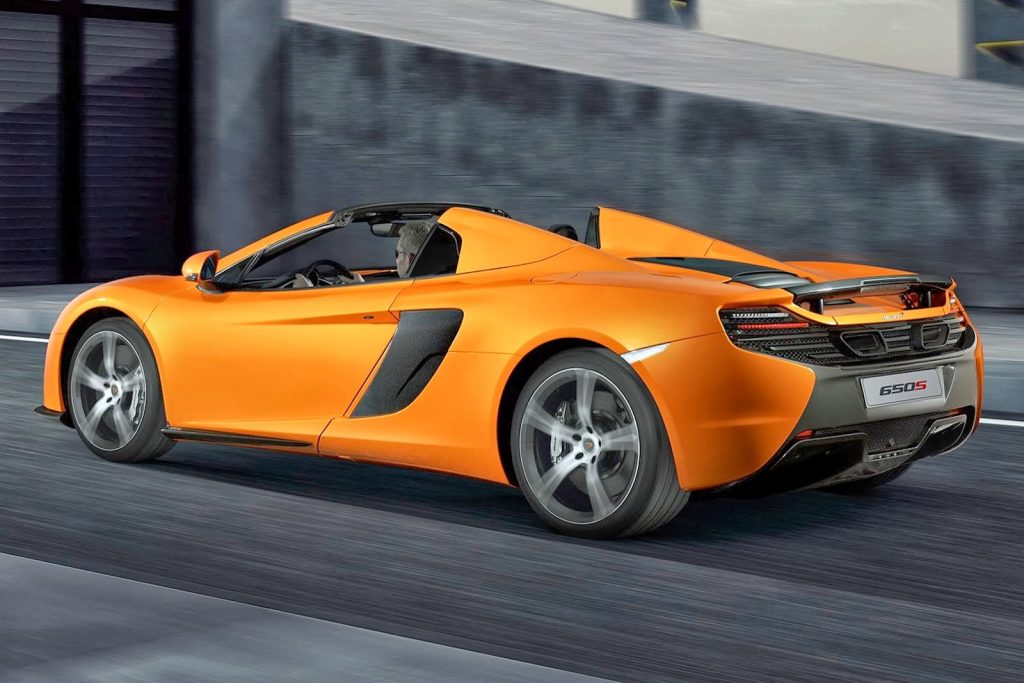 Now we are talking! I thought the new McLaren 650S was a looker and at last we get to see its brother the Spider and boy does it not disappoint. The launch colour is absolutely stunning and to be honest, I think a car like this will be hot in any colour. So what are the facts?
Roof raised or lowered in just 17 seconds
0 to 100 km/h of just 3.0 seconds (same as the coupe)
"offers identical handling and ride, virtually identical straight-line performance figures"
0.2 seconds slower to 200 km/h than the coupe
Will cost about £20,000 more than the coupe
WHAT A MACHINE!