For decades, Porsche has been the undisputed king of everyday supercars. Ferrari, Lamborghini, Pagani and Koenigsegg, all have their own range of super and hypercars with each company trying to outdo the others. However, Porsche has always been the one company that delivers performance machines for a range of budgets, without compromising practicality. Can McLaren be the first company to seriously threaten Porsche's position in the marketplace? I certainly think so.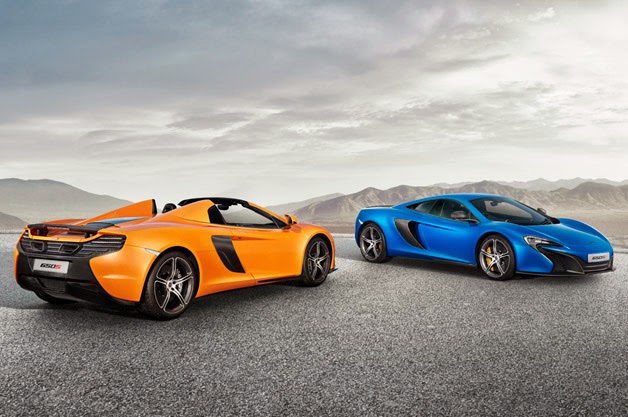 The Rise of McLaren
The McLaren F1 is widely considered to be one of the greatest cars ever made, and rightly so. However, it was a one-off. It was merely a demonstration platform for McLaren to show just how good the company's technical expertise was. So, in 2009 when McLaren revealed the designs for a new car, the MP4-12C, you could be forgiven for thinking that this too was going to be a one-off. As it turns out, the 12C is merely the first step in McLaren's plan to firmly establishing itself as a major player in the supercar industry. McLaren doesn't just want to be a maker of good performance cars; their target is to mass produce a range of practical supercars, a territory where Porsche has remained unrivalled. The 12C proved that McLaren could produce a car to rival Ferrari (458 Italia), the P1 proves that McLaren can go head-to-head with any hypercar manufacturer, and the 650S demonstrates McLaren's ability to develop multiple vehicles on the same platform.
Filling the Gaps
When McLaren's Mike Flewitt confirmed that the company was indeed working on project P15, it was significant for a number of reasons. Not only was it exciting news that McLaren was working on yet another supercar, it was also confirmation that the company is gunning for the big guys. In terms of price and performance, The P15 is expected to slot in between the 650S and the P1. Rather than concentrate on making one good model and then shifting focus to its long-term replacement, a la Pagani or Koenigsegg, McLaren wants to emulate Ferrari, Porsche and Lamborghini by giving potential customers some serious variety. For Porsche, there is a massive gap between the 911 series and the 918 Spyder; a gap that it cannot fill without eating into the market share of Lamborghini, another subsidiary of the Volkswagen group. McLaren has no such issues to deal with.
Targeting the 911
Perhaps the biggest concern to Porsche is the rumours surrounding the P13. Although McLaren took their own sweet time to confirm the existence of project P13, it was one of those terribly kept secrets that everyone in the automotive industry knew about. McLaren are building the P13 with one goal in mind: knocking the 911 Turbo off its perch. Audi could have done it the R8, but that wouldn't have gone down well with their bosses at VW headquarters. For the first time, the 911 faces serious competition for its crown as the most practical sports car. McLaren don't just want to beat the 911 in terms of performance, but want to do so without sacrificing practicality. Porsche critics have always complained that the company has become too stagnant in terms of innovation for the 911, especially in the design and styling department. The P13 might just take advantage of Porsche's tardiness and get a good foothold in the market.
The Long-term Challenges
Porsche has an established dealer network around the world, as well as brand recognition that other companies can only dream of. These are two big hurdles that McLaren will have to overcome if it wants to challenge Porsche head-on. Thankfully, for McLaren, they do have time on their hands. With Porsche focusing more on lifestyle vehicles (the next eagerly awaited Porsche is the Macan, a compact SUV), McLaren can start positioning itself has the marquee of choice for those who put performance before brand name. In fact, no one should be surprised if the next rumours circulating about McLaren are for a car that will rival the Cayman. If there is one thing we know from years of watching McLaren in Formula One is that they are an aggressive bunch and aren't afraid to pull any punches. This will serve them well when challenging the mighty Porsche.
Whether the rise of McLaren does end up causing Porsche some grief is something that only time will tell. However, one thing is for certain: McLaren will certainly give Porsche engineers quite a few sleepless nights.
Author Bio: The author of this post is Yorrick, a freelancer, currently working for Miami Exotic Car Rentals, an exotic car rental service in Miami. He is voracious reader and loves to read novels in his spare time.