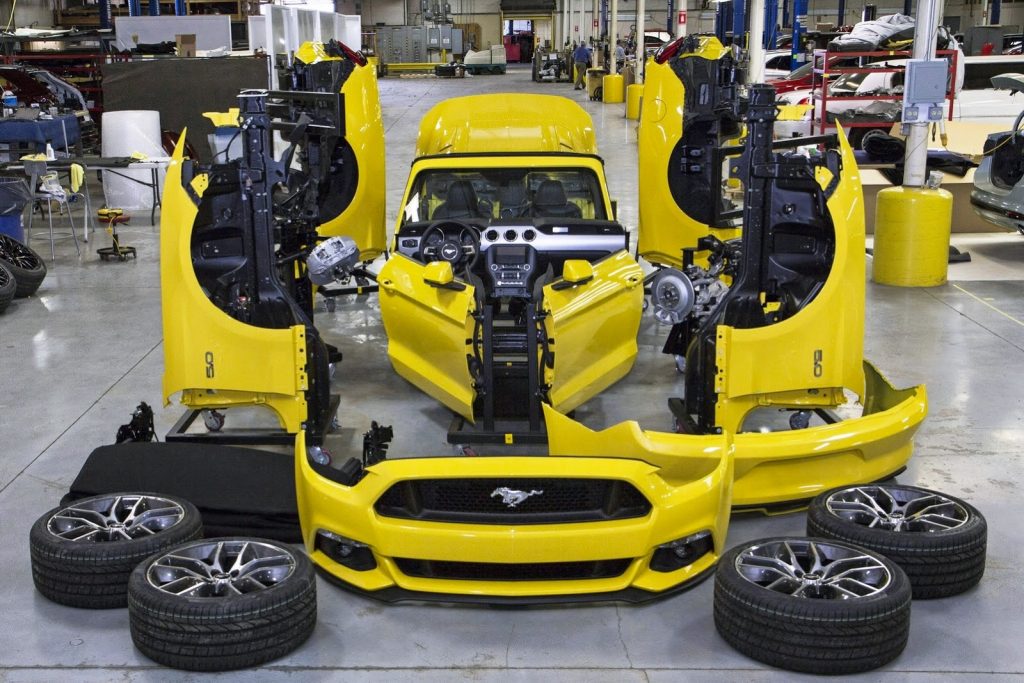 Ford paid tribute to the Ford Mustang's 50th Anniversary by placing the new 2015 Mustang Convertible GT at the top of the Empire State Building (just like the original car back in 1965). This will be the second time ever that a car will go on display on the open-air observation deck and it is not a simple task. The elevators are normal size and they only have a six-hour window to do it all.
"The observation deck is open to the public from 8 a.m. to 2 a.m., leaving our crew of six with only a six-hour window to get everything out onto the deck and get the car assembled. Before we shipped the crates to New York, the crew spent several days practicing the entire assembly process – timing everything down to the minute – much like a NASCAR or Formula One pit crew." – Dave Pericak, Mustang chief engineer


The car will be on display on April 16th and 17th but if you cant catch a glimpse there then find Ford car dealerships and go and check out the new Pony car.