The latest news surrounding the 2015 Ford Mustang is that it will be available in right hand drive and is being pushed out onto Europe and the world as a whole as part of the 'One Ford' global initiative, with a number of new upgrades.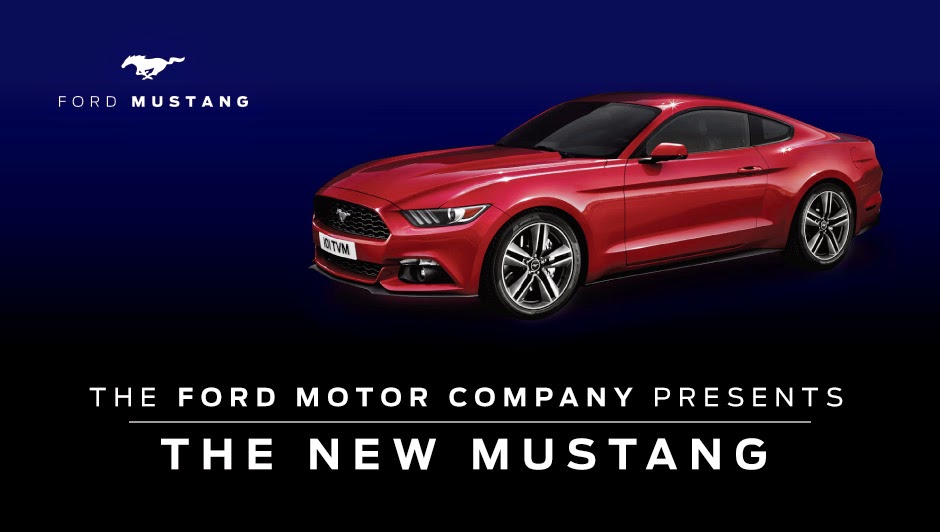 There seems to be a particular emphasis on the European market and Ford Chief Operating Officer, (COO) Mark Fields has stated that he wants this new mustang to be' a credible sports car in Europe'. Elsewhere there has been murmuring around the engineers about the competition it will be up against, such as from the German BMW, Audi and Porsche for example. With this will to be taken seriously in the European market, the question must be asked if, from what we have seen so far, will it be able to stack up against its European Competition.

Well it seems like Ford are willing to have a good go at it. They have scrapped the old live rear axle, in favour of the new independent rear suspension which should produce a much smoother feeling ride. This is not all though, the whole body has been changed in accordance to this, there are better and bigger brakes- 6 piston fixed callipers with 15 inch steel discs on the V8 model), a new lighter sub frame on the front of the car, a torque vectoring system and a new limited slip differential. All these are some very modern components, a far cry from the stereotype of the big and crude American muscle car. This new car instead seeks to be lighter and stiffer than its predecessors and can only be seen as trying to compete with European cars, the question though, is how will it actually feel to drive as this is all speculation from the car's upgrades, there is also the issue of whether people will see it as competition for these cars, in the eyes of many the Mustang will remain an American muscle car, fundamentally different from a European sports car.
Inside the car has been updated with an attention to quality, which is presumably aimed at the European market, equipped with stitched leather, an aluminium central console and an 8 inch infotainment touch screen centre will no doubt be equipped with European ready maps and functions.
While all these changes have been made for the European market, the aesthetic looks remain firmly American, although there have been changes to make the car look more dynamic, lower, wider with a tucked in middle which only draws more attention to the prominent wheel arches. Its front end is strong, with thin headlights and a wide "shark bite" grill, keeping the big brash American look which many car lovers will understand to be an essential part of the Mustang's look.
Expected to cost around £30,000 Bristol Street Motors can't wait to see how the Mustang fares compared to European competition, it will without a doubt be great to see a Mustang in right hand drive available for the UK.