Will There Be A New High Performance Ford Mustang SVO?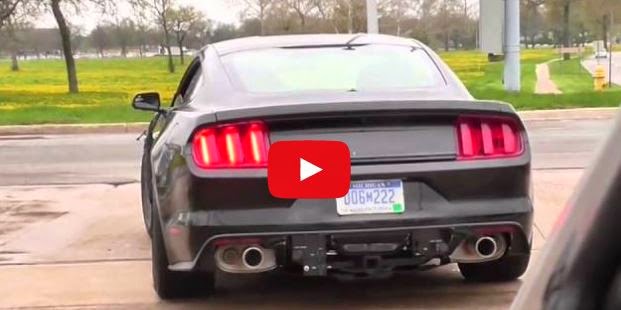 The Mustang SVO was a limited-production version of the Ford Mustang sold from 1984 to 1986. During this time it was the fastest, most expensive version of the Mustang available and although it looked different and was mechanically different, from any prior version of the Mustang, it held the same spot within the line-up. Officially, the division was called the Special Vehicle Operations Department, but the public came to know them as simply SVO. They were tasked with developing something that was pure American but at the same time be able to to compete with some European sports cars of the day, the team went to work on the new Mustang, deeming that it was the most obvious choice as a platform basis for a high-performance vehicle.
Many people had hoped for a return of the SVO badge for the Mustang when the 2015 Mustang was launched but nothing was said or seen. Now in this latest video from Mustang6G, it seems they are possibly testing a new prototype which could end up being the new SVO machine. It is sporting a modified exhaust and a distinctly different engine note which could mean it is more of a beast. I guess we are going to have to wait and see until we get some information from Ford themselves but if this car is a little too much for you or not in the market for a high-performance Ford, then you can always opt for a more practical Ford Kuga.