BMW M4 and BMW 2-Series Crash While Speeding In London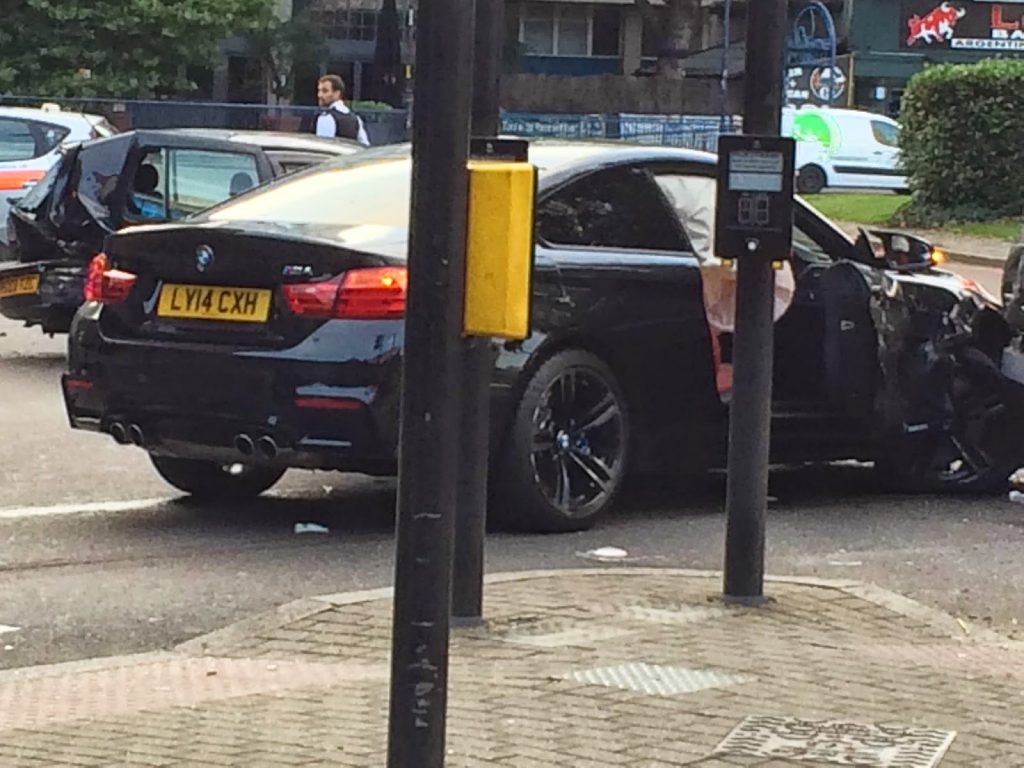 It looks like another brand new BMW M4 has been abused and crashed. This time the incident happened in London and according to bystanders, both the M4 and the 220d were speeding when things went wrong.
The BMW M4 was quickly catching the 2-Series to overtake when the 2-Series driver swerved into the path of the rushing M4. As you can see in the pictures, the 2-Series looks to have been shunted onto the pavement while the M4 seems to have collided with a Volkswagen Golf and Toyota Prius. No word on the condition of drivers and/or passengers but the damage on the Golf looks to be the most substantial. The M4 airbags have deployed and the front looks quite heavily damaged so that may be the last time this example will be seen on the roads.