I have been privileged enough to have driven three different Lamborghini's in the past but, prior to this opportunity I had not experienced the ultra-modern Lamborghini. The only model's available that fit into such a category would be the Aventador and the brand new Huracán. Thanks to the team from Imperial Collection and Lamborghini Johannesburg, I was invited to the launch of their new 600 horsepower 'baby' bull and in turn my first proper meeting with a modern Italian machine from Sant'Agata Bolognese.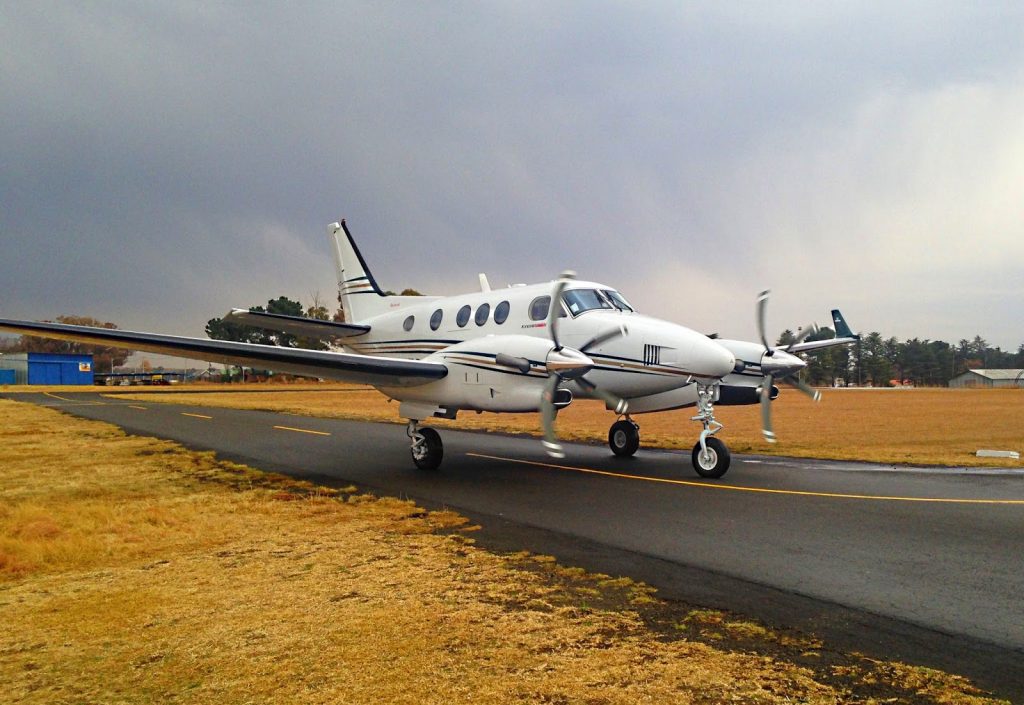 Our transport from Lanseria to Bethlehem
The first thing to note about a Lamborghini launch is that there are no half measures. If you have been asked to drive their new machine, there is a whole experience waiting ahead of you and this was most certainly the case.
From Lanseria we jumped into a Beechcraft King Air thanks to the team from Absolute Aviation which was so comfortable and quiet that before we knew it, we landed safely in Bethlehem. Upon arrival we were greeted to a delicious breakfast with the team from Lamborghini Johannesburg and we got to perv over the automotive porn parked in front of us. For this launch, the team brought along two brand spanking new white Huracán LP 610-4's and a black Gallardo LP550-2. You might be asking why they brought the older Gallardo but it was to prove a point which I will talk about shortly.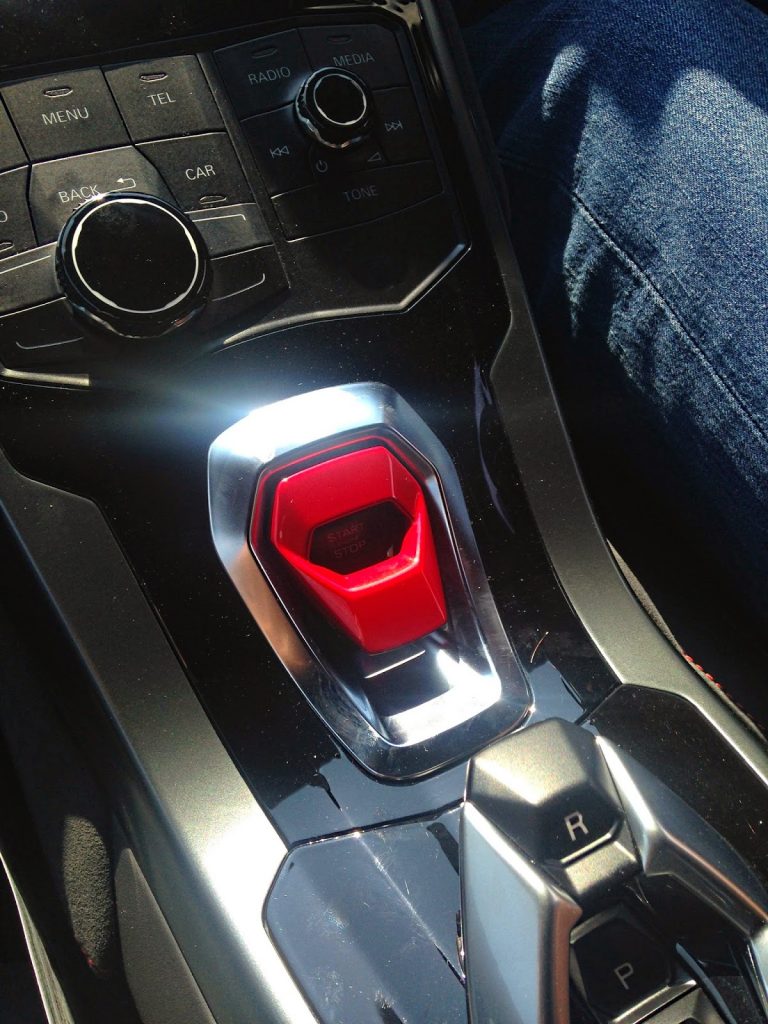 That button you want to push over and over
We were all itching to climb into the vehicles so without wasting time we all gathered around the cars for a short briefing before we hopped in and started making our way to Clarens. Before I get on to the drive I must point out that this could possibly be one of the best looking Lamborghini's made in the last 20 years. Yes the Countach and Miura will likely remain the most desirable due to their heritage but this latest offering from Lamborghini in my opinion is absolutely beautiful from every angle.
Jumping into the car you immediately notice a drastic improvement in craftsmanship and overall quality. It is a completely redone interior with little traces of the Audi interior (as was the case with the Gallardo). It is a special place to sit and it is a spectacle to admire the thought and ingenuity that has gone into the design of the dash and console. The TFT digital dash display makes you feel like you are behind the wheel of a spaceship, the oversized paddles give you access to no matter what angle the steering wheel is at and that flipping brilliant fighter-jet start button is the business. Flick up the red housing, hold the button down and the 602 horsepower V10 jumps to life.
So what is it like to actually drive on normal roads? Well to start with, it sounds just like a Lamborghini should sound, it goes like a Lamborghini should go but there is a new feel to this Italian bull. It is fantastically comfortable to drive and so easy that I will go as far as saying this is the first Lamborghini that is truly a daily drive. The black Gallardo 550-2 we had with us was not, in my opionion, a daily drive. The suspension was much harder and the gear change was much more dramatic. This is not to say that it is not a good car because it is simply insane behind the wheel with the single-clutch thud you get in your back flicking though the gears.
The new cars chassis has been built up from carbon and aluminium making it a sort of hybrid design but they have managed to make the car more manageable without reducing the feedback through the wheel and your seat. When you really jump on the loud pedal in Corsa mode, you still get a delightful kick up the rear when you shift through the gears but when you in Strada mode, you cannot even feel it change gear. The button to change modes has been placed on the steering wheel and highlighted in bright red. This really does it for me and the minute you flip from Strada to sport, those four exhaust valves open to let the V10 do its magic to your ears.
Of course you will need to stop eventually and although you just want to go go go in this thing, the carbon ceramics (seen in the pictures at the end) do a phenomenal job. Zero brake fade even after pushing it around endless bends through Golden Gate and the feedback is also great. Getting used to the brakes in a supercar can be fairly tricky and even though these brakes were still bedding in, they were effortless to control the braking.
When you want to punch it, 0 to 100 km/h will come up in a very rapid 3.2 seconds and if you are brave enough you can go all the way to a top speed of 325 km/h. The V10 is mated to a brilliant 7-speed gearbox which in turn provides plenty oomph to all four wheels.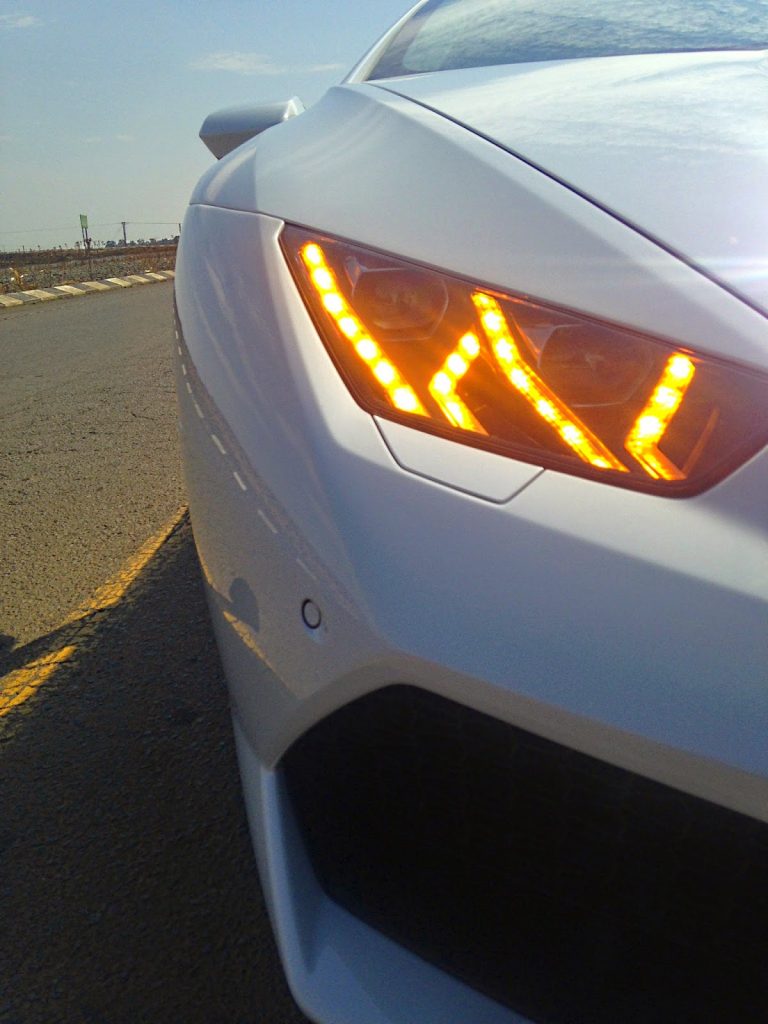 Some critics out there are saying that Lamborghini have 'played it too safe' with this car because they have concentrated on making it so good for the road which subsequently reduces its ability around a track but I tend to disagree with them. The modern Lambo's are made to make you smile and get the heart-racing which they most certainly do but some purists are holding onto the Countach and Diablo era where the car's sole purpose was to kill you. Times have changed and so have Lamborghini's. This Gallardo replacement will without a doubt be one hot-seller. It is a pleasure to drive, it looks astonishing and that V10 backing track will keep you smiling for years!
On the surface, the Huracán looks like the classic Italian supercar but in reality it is a daily-driving sports car with supercar performance. This is a game changer for Lamborghini.
Base price for the Huracán is R4.75 million but if you want a decent spec (like the ones we drove) you looking at about R5.5 million.
Thanks once again to the team from Lamborghini Johannesburg for this fantastic opportunity. They have a handful of these sexy machines on their floor at the moment so go through and check them out, it is worth it!
The video below shows the car doing a start-up, acceleration and very fast fly-by's on a closed road. This is my very amateur video editing skills but I think you will get a good sense of the car from it! Enjoy!