When I first saw the RS7 my eyes opened very wide but when I saw the performance numbers my eyeballs nearly fell out of their sockets. Last week I was given the opportunity to drive this monster thanks to Daytona Group and to say I am impressed would be the biggest understatement on the year.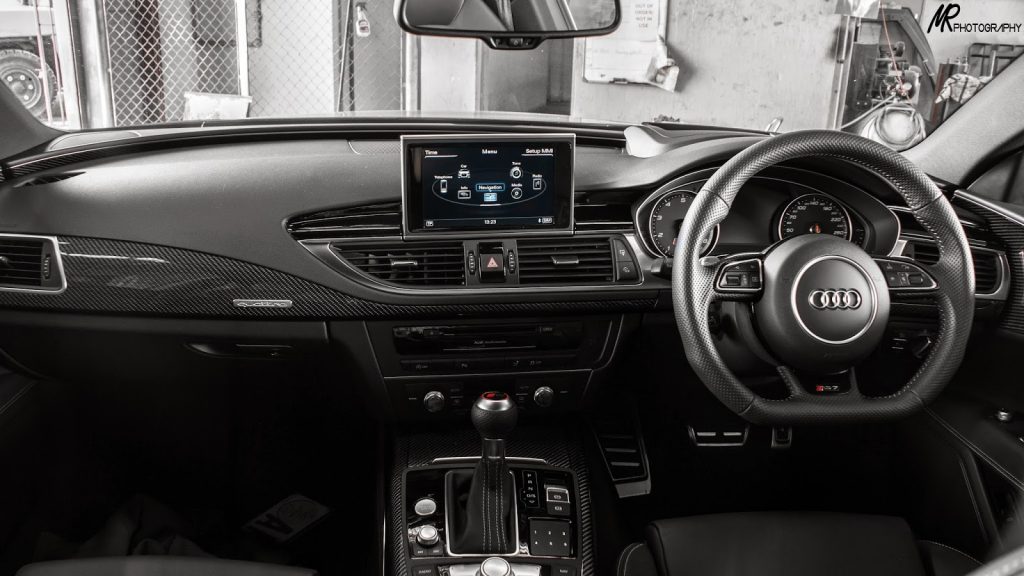 I am not going to blab on about the interior of the RS7 because let's face it, it is an Audi and their interior quality is right up there with the best. The screen that slides out and flips up when you start-up really makes you feel like you are in a spaceship and the carbon bits scattered all over give you that sporty feel. The steering wheel shape and size is close to perfect and anyone short or tall would get very comfortable in their driving position.
Now I have heard about how the RS7 feels to drive from other individuals but I was properly blown away when I buried my foot for the first time. Seeing as it is a turbo, there is turbo lag but because there are two of these things, it is minimal. It rockets to 100 km/h from standstill in just 3.8 seconds (Car and Driver tested it at 3.4 seconds) and will continue to push you into your seat all the way to 280 km/h. The 4.0-litre twin-turbo V8 is the same power-plant from the Bentley Continental GT V8 I drove a few weeks back packs 412 kW and 553 bhp which means it holds a full 54 more horses than the big British GT. The Bentley was pretty damn quick so you can imagine how a car that weighs less with more power will perform.
I think this car catches you by surprise when you accelerate because in normal driving mode, it is calm, cool and collected but flick it into Dynamic mode and it turns into a monster. The exhaust note gets louder, there is an absolutely glorious crackle and pop on the over run and when you flick the gears with the paddles you get quite a nice little nudge in the back. It kicks off the line so fast that the whole car feels like it is leaving the road. This is not an over-exaggeration either because the four wheels really do feel like they are going to leave the tarmac.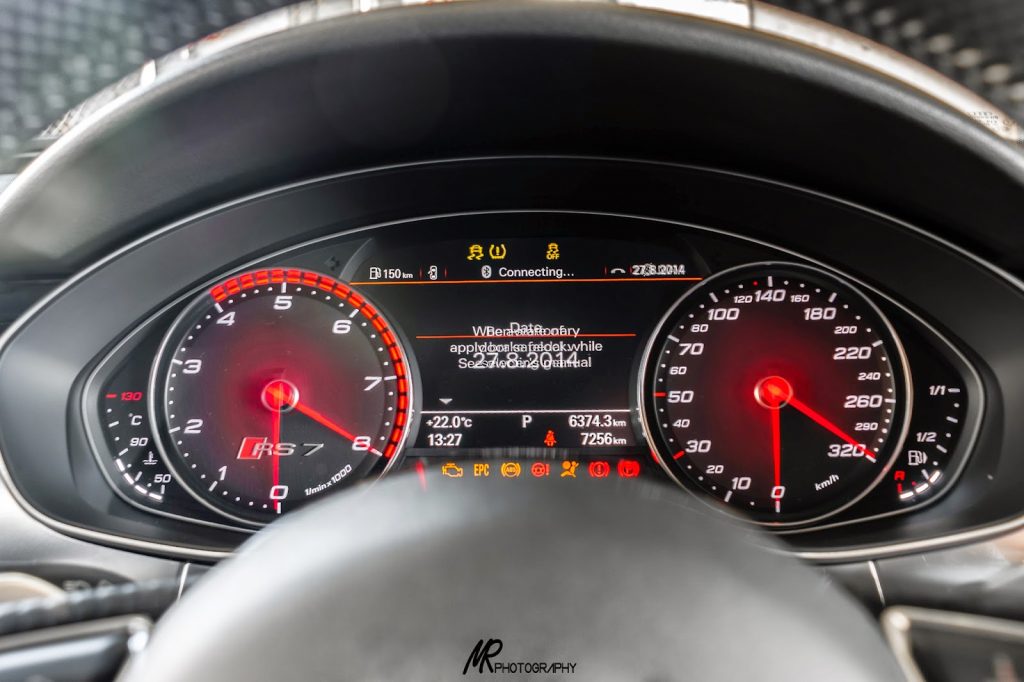 One thing I really loved about this car is the sort of subtlety it offers the owner. Looking around in traffic, only the car lovers and petrol heads will know what they are looking at but to the general public, it is just an Audi. Yes it is a big car and it has big QUATTRO lettering on the front with some RS badges on the rear but if you drive it casually and normally no one will know what this car is capable of. I like to think of it as a bit of a sleeper and for some people this is precisely what they want.
This particular car is finished in a special Daytona Grey Matte paint and it looks immense in the metal. The touch and feel of the paint really gives this particular RS7 the edge over one with a relatively 'normal' paint job. I am not the biggest fan of matte and that is probably due to the terrible quality of some of the wrapping I have seen but this 'frozen' effect straight from the Quattro team in Neckarsulm, Germany, is breathtaking.
If you are interested in seeing this car or even owning this car I suggest you pop down to Daytona Group to see it for yourself. It is a properly good looking machine!
PRICE: R1.5 million
Full album of pictures taken by MR Photography can be seen on Facebook here.