When I first heard I was getting the BMW 335i M Performance on loan for review I was thrilled because I know how good the car looks with all the M paraphernalia but, when the absolutely astonishing Laguna Seca Blue 335i M Performance turned up at my door I was blown away. I am not going to carry on about the colour because I could talk about it for days but to put it simply, this is the best colour I have seen on the F30 BMW's and I am not just saying that because I had the car for a week, I genuinely think it is one of the most striking colours I have seen on a BMW ever.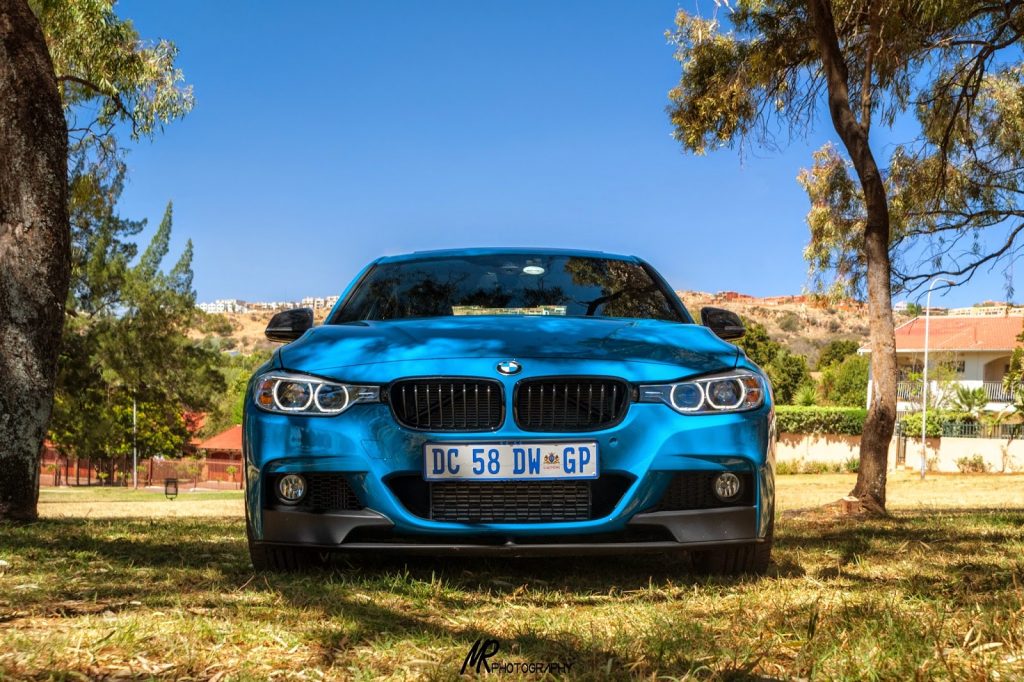 This particular car is a limited edition only available in South Africa and with only 500 units destined for our shores, you can guarantee yourself that seeing another one of the roads will be a rare occasion. This car was actually the first 335i M Performance I had seen on the roads and it sure got some heads turning.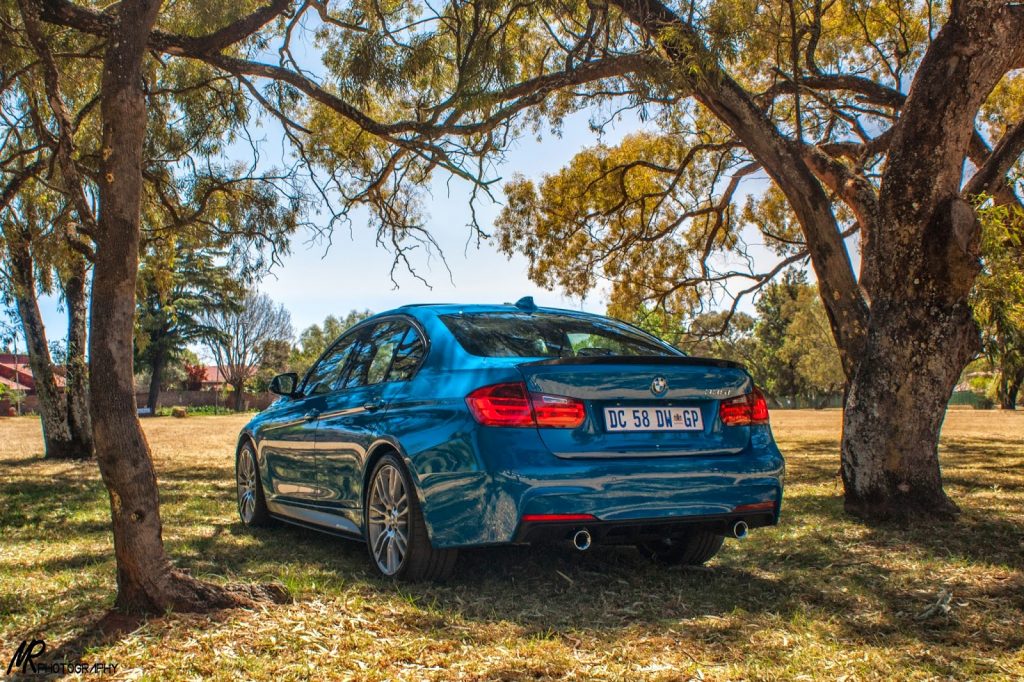 BMW's are known to be an absolute pleasure to drive and they have just got better and better with the improvements in technology and experience in the industry but I can quite honestly say that this car could be one of the best cars, in terms of feedback and response, I have ever driven. Stand out features have to be the throttle response and steering precision. The way the power is fed into the N55 engine is faultless. If you want to jump on the power the car kicks down a few gears and cracks off but if you doing some daily driving and pulling away slowly, the car generates speed effortlessly without pushing too hard on the loud pedal. If you opt for the M Performance Power Kit, you get an extra 20 horses bringing the total output to 326 hp.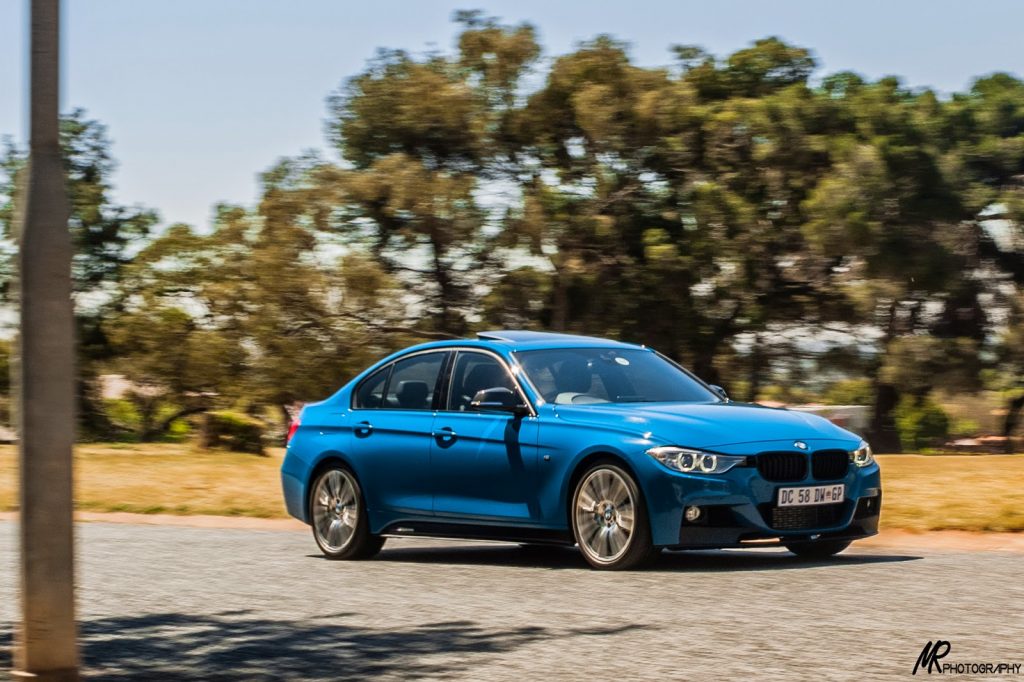 This car has a tad over 225 kW of power which is good for a 0 to 100 km/h sprint of 5.5 seconds but I did a few tests myself and consistently got 5.2 seconds so I think BMW were being slightly conservative. On the open road it is an absolute pleasure to drive. The feedback in the steering wheel is spot on and the cruise control operation is quite possible the most user-friendly system I have used. Being a sporty car you would expect to feel a majority of the bumps but when you hit the highway in Eco-Pro mode (which extends your range), it feels like a very normal and very comfortable BMW.
One thing I really liked about this car was the gearbox. With the flappy-paddle gearboxes, they usually do not allow you to downshift whenever you want but this gearbox does just that. Obviously if you in the high rev range and try flip down two gears this will not happen but for a majority of the time, you get to select the gear you want, when you want, making it a very handy car for the track too.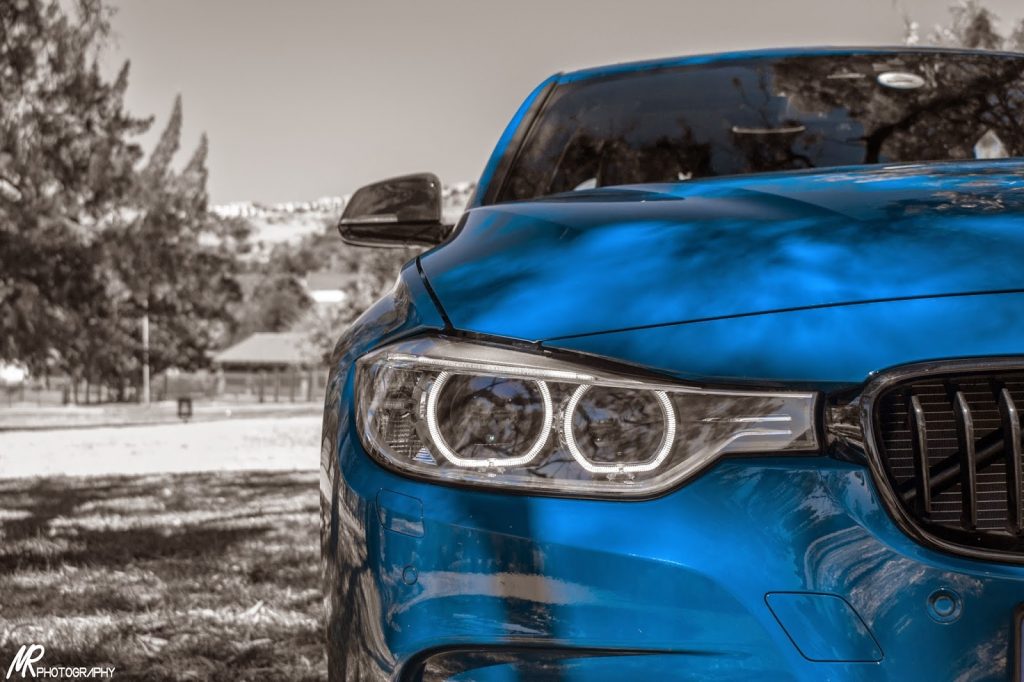 Customers ordering this limited edition BMW 3-Series can expect standard features consisting of the BMW M Sport Package, 19" M Sport wheels, M Sport brakes as well as a range of the following BMW M Performance parts:
M Performance aerodynamic package
M Performance side sills with foil
M Performance carbon rear spoiler
M Performance carbon wing mirror caps
Black M Performance front grille
You can go a bit further by choosing the 20″ M Performance wheels which will set you back R43 900 or if you like stripes, you can get the M Performance Stripes for R2895. This particular car was a tad over R755k which is steep but it pretty much had every option ticked which hikes the price very fast. If you want this car based purely on looks and performance, you do not need all the bells and whistles that are offered to you but it does make the car even more pleasurable to drive.
To be completely honest if I had the money at this stage, the exact car that was delivered to my house would be my next purchase. The car is so on the money but I wish it didn't cost so much money.
Thanks to MR Photography once again for taking some superb pictures of this German machine. See the full album on Facebook here. I will be getting the M235i towards the end of October which will be a fantastic comparison and I cannot wait to get my hands on that hot little number.