Lightweight Show Off Extreme BMW M4 With 520 HP
BMW has been seen testing a mystery M4 track-prototype which may or may not be the GTS but if you cant wait for what they have to offer, then you can always turn to Lightweight tuning for a hardcore version of the coupe.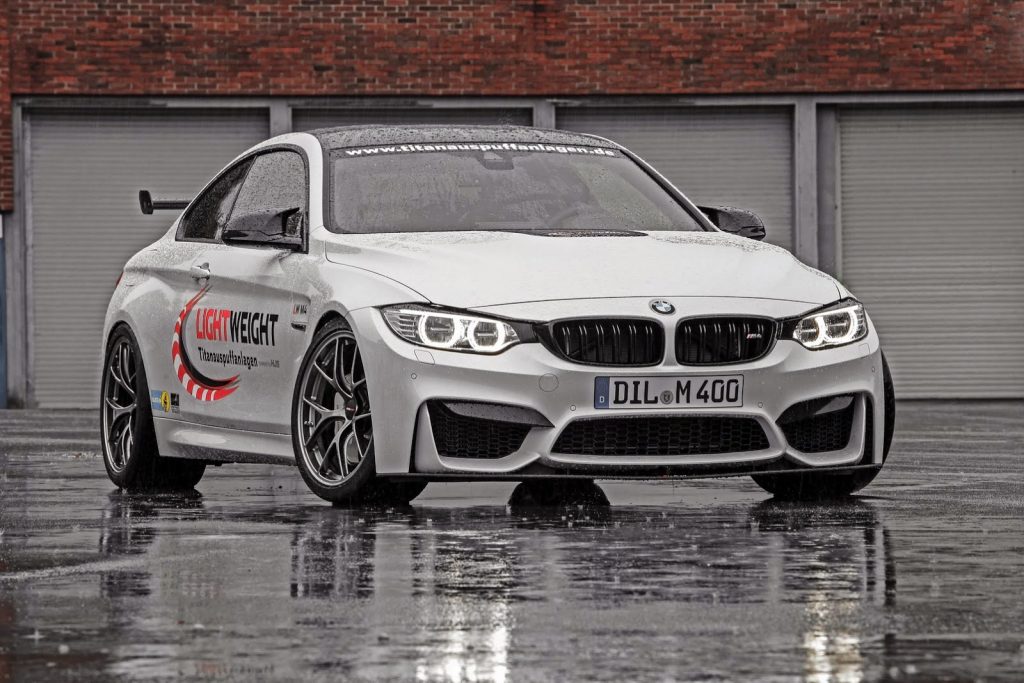 Lightweight will sit a titanium exhaust system together with some other upgrades to increase the output of the twin-turbo six to 513 horsepower and 650 Nm of torque. With the performance upgrades, you will get a stronger braking system, Bilstein Clubsport suspension, 19″ BBS alloy wheels. carbon fibre front spoiler blade and an adjustable carbon fibre rear wing. They even go on to say they are developing a package called the Club Sport which will make the M4 lighter. They will likely do this by removing the rear seats and slapping in a set of racing bucket seats with six point safety belts in the front. This M4 looks very extreme but if I had this sort of money, I would be patient to see what BMW are going to offer. This kit costs US$21,600 which is not exactly a cheap upgrade.