New Honda Civic Type R Concept Unveiled
The 2014 Paris Motor Show is only a few days away but Honda have revealed a renovated version of its Civic Type R concept and shared some details about the extreme looking new hatch. Other than a new paint job, the exterior still remains dramatic (which I am sure will carry over to the production car) and according to Honda, the all-new Civic Type R "has been developed and engineered for European driving tastes".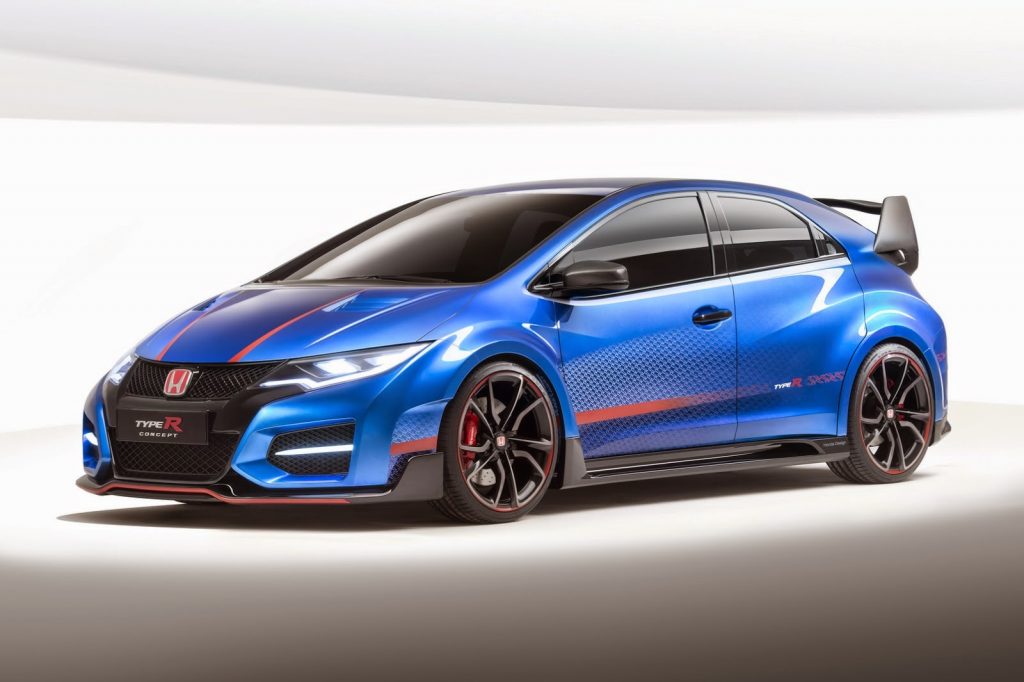 No exact power figures have been released but we were told that it will have more than 276 horsepower with a 7000 rpm redline. Honda have opted to go against the trend of semi-automated dual-clutch transmissions by stating that the Type R will come with a short shifting six-speed manual gearbox. Honda will also debut a new "+R" button which will be located on the side of the steering wheel and will be able to re-calibrate engine response, steering and a new Adaptive Damper System. There is no doubt this car will be very capable but I am not sure the styling will be most-welcomed. I think it looks great but I know a lot of people out there think it looks absurd with that wing.