ABT Sporsline Pump Up Audi S8 Facelift To 675 HP
ABT Sportsline love to make an already powerful Audi package even more powerful and they have done just that with the 2014 Audi S8 facelift.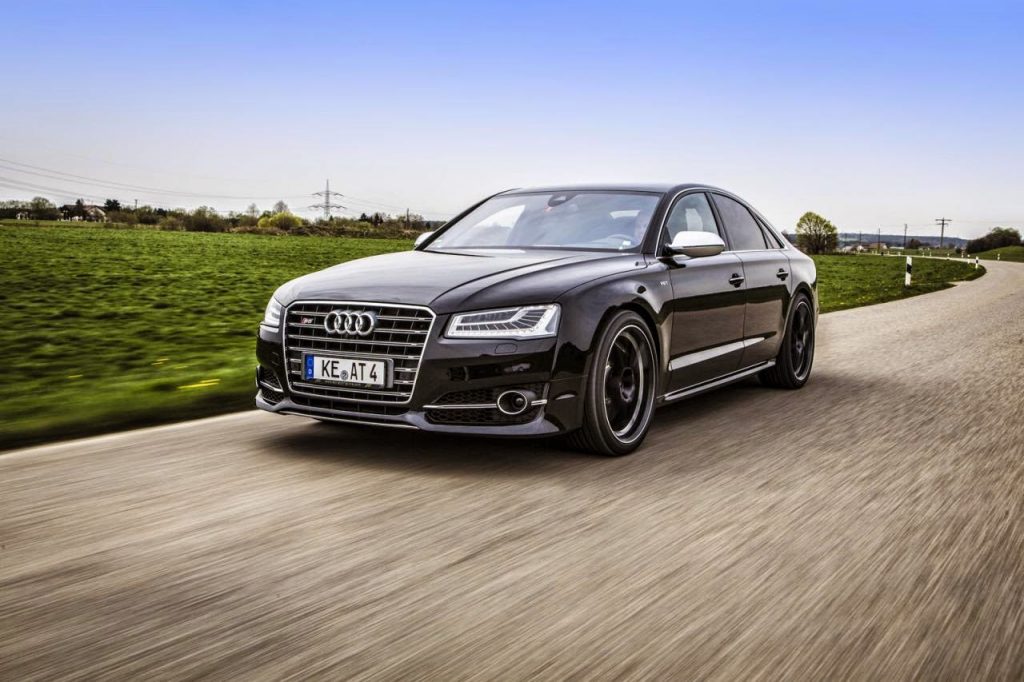 They have managed to bump up the twin-turbo 4.0-litre V8 from 520 horses to an astonish 675 hp and 840 Nm of torque. The standard S8 can hit the 100 km/h mark in just 4.1 seconds but it can now do it in just 3.7 seconds thanks to the power boost. Apart from giving the sedan supercar beating numbers, they have also lowered the car by 25mm, installed a custom muffler system and put on some big 21-inch alloy wheels. This is a beast of a car and I hope someone is brave enough to get this done in South Africa.