I must be brutally honest and start off this review by saying I was bitterly disappointed when I saw the production version of the X4 compared to the far-out and very modern looking concept. The grilles up front, the big wide open exhausts at the back and of course the stunning wide, concave wheels did it for me. After having the X4 xDrive20i for a week I can quite easily say that no longer matters!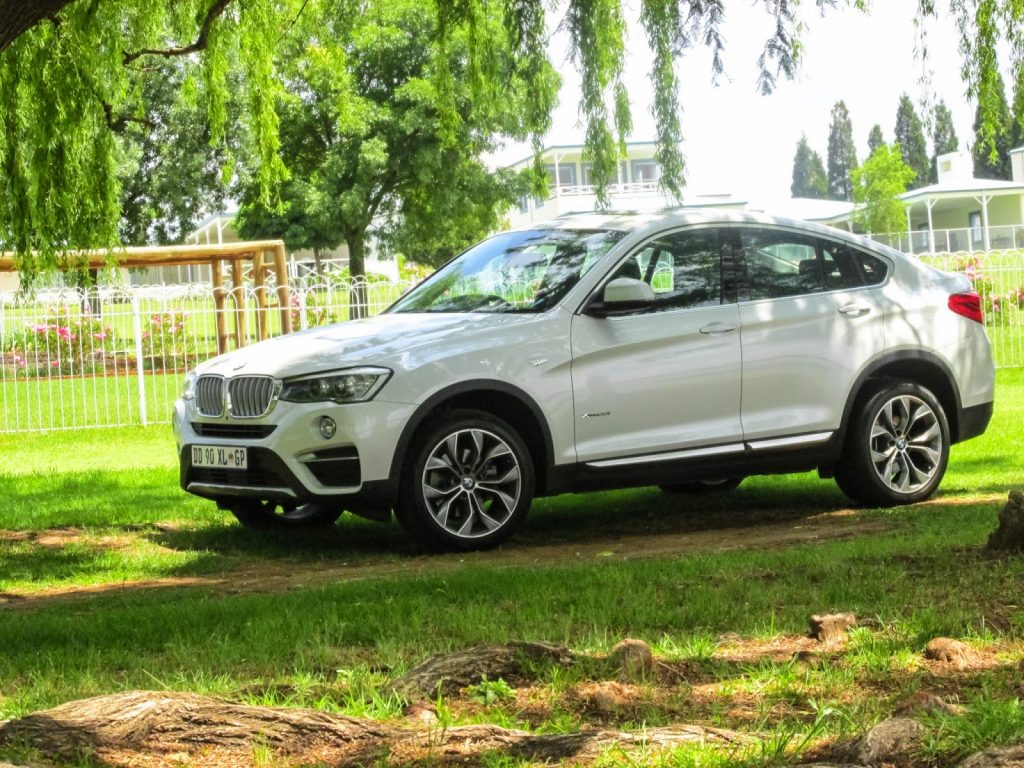 The car that arrived for me to test was the entry level X4 but it was packed with accessories and gadgets that work brilliantly and although I did not particularly love the look or styling, I was very keen to see how this new SUV felt to drive.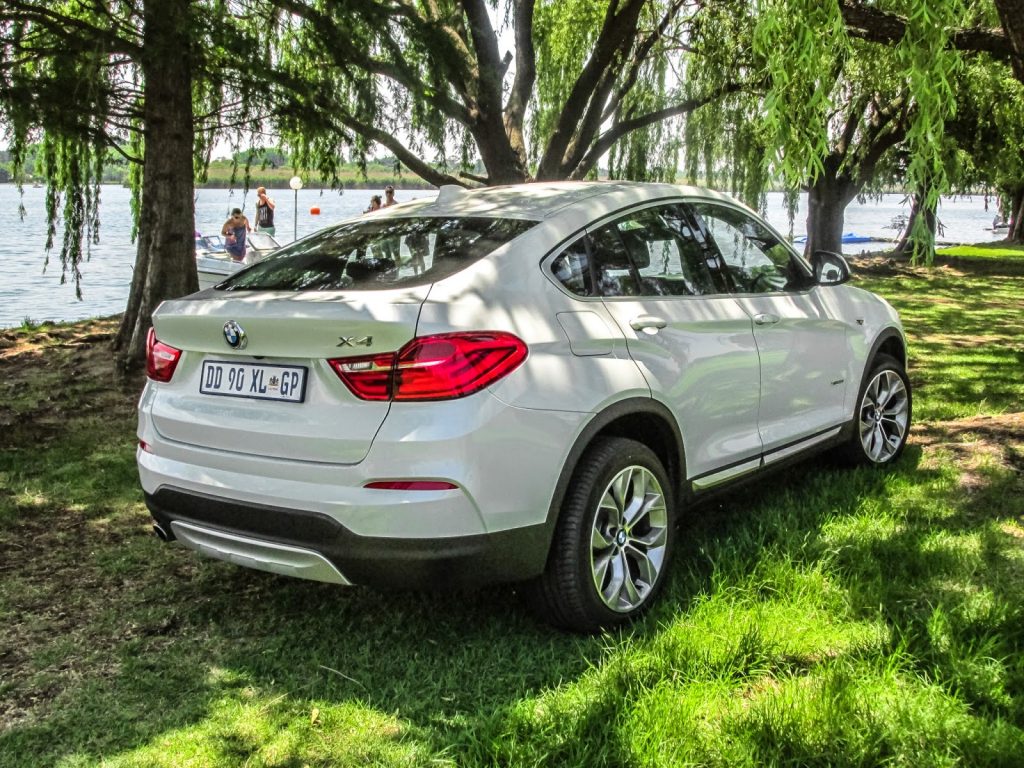 I was not expecting mind-boggling performance or acceleration but I was very pleasantly surprised at just how much grunt the little 2.0-litre turbocharged power plant could put out. Yes you only hit 100 km/h after 8 seconds but bare in mind that it is not shifting the smallest car in the world. This car weighs a tad over 2,3 tons and even though the engine only puts out 135 kW and 270 Nm, the car gets off the mark effortlessly.
I am not going to blab on about the car on the open road because for a long journey, it is perfect. The cruise control works well, the land departure and lane change warning system keeps you in the middle of the road and the 17-inch alloys are blissfully comfortable. BMW claim a fuel consumption figure of 5.9l/100km out of town but if I am honest I think this is quite the claim as I had it on cruise control at 120 km/h for over 100 km and it would not go below 8l/100km.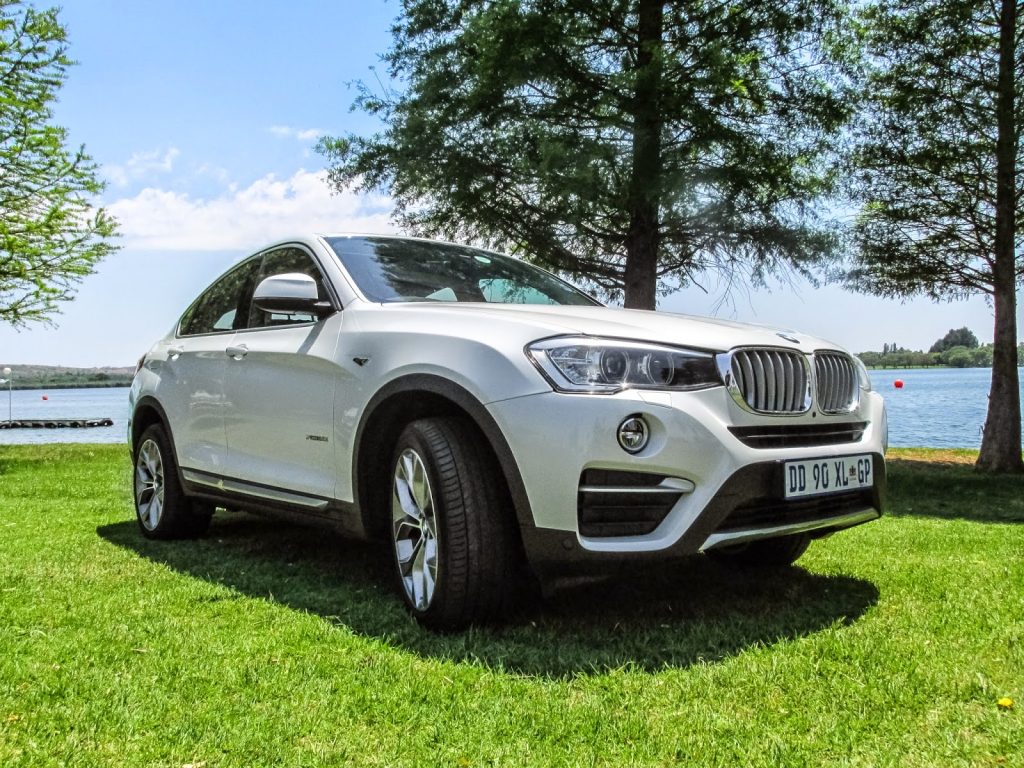 The gadgetry inside the car is really good and everything from the Navigation to the Radio and Media player is simple to operate. One thing that seriously impressed me was the parking system installed in this X4. Yes it has a front camera to see how close the wall is to your nose and when you pop it into reverse you can see pretty much everything behind you but you can select an option that gives you a 'birds-eye-view' of the car and this is absolutely fantastic.
A number of camera's situated around the car cleverly stitch the images together and display the top view of your BMW and your surroundings. Parking the car with this option switched on is like playing a video game. It works flawlessly and if you ever see an X4 or BMW with this system installed (you can see by the camera's installed under the side mirrors) parked badly, then this person needs their license revoked immediately. It is a pleasure to park and I found it so enjoyable that I tried parking it in some of the hardest locations without a fuss at all.
Over the week, the looks grew on me and a few friends who saw it over a few days agreed with me. The car is not ugly, it is just not a belter. It has been designed with purpose in mind more than presence and I have to say that this would be at the top of my list if I was shopping for a mid-size SUV. I am a petrolhead and I love power so I may opt for the bigger 225 kW xDrive35i but for an everyday run around for a mom or a dad with kid(s), this is where you want to place your money. It is an absolute pleasure to drive.
LIKED:
Parking system (and other gadgets)
Comfort
Size
DISLIKED:
Fuel economy
Stop/Start System