Lister Hypercar Set To Take On Pagani, Koenigsegg and McLaren
For those of you who have not heard of Lister you will know about them in the next sentence. The British sports car maker are planning a serious £2m V12 hypercar that will give the big boys in the business something to think about.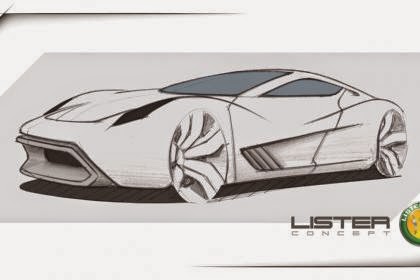 The company, based out of Cambridge, have set their sights on competing with the hypercar elite such as; Pagani, McLaren, Koenigsegg, Porsche and Ferrari as they have plans to build a "world-beating" car but are currently seeking investors to support the project. Lawrence Whittaker, MD of Lister Cars, told AutoExpress that he has plans to take on all the hypercars with a 7.8-litre, supercharged V12 that will push out 1000 horsepower and capable of over 250 mph. He went on to state that "we are not interested in building the fastest car we can, but one that puts the Lister name in the forefront of people's minds with a world-beating product". I look forward to seeing what they come up with because with the introduction of the Koenigsegg One:1, they have some VERY stiff competition.