Modified BMW M6 Gran Coupe With Java Green Paintjob
We have seen the stunning M6 in Java Green before but we have not seen this particular car which is a Gran Coupe and features various modifications.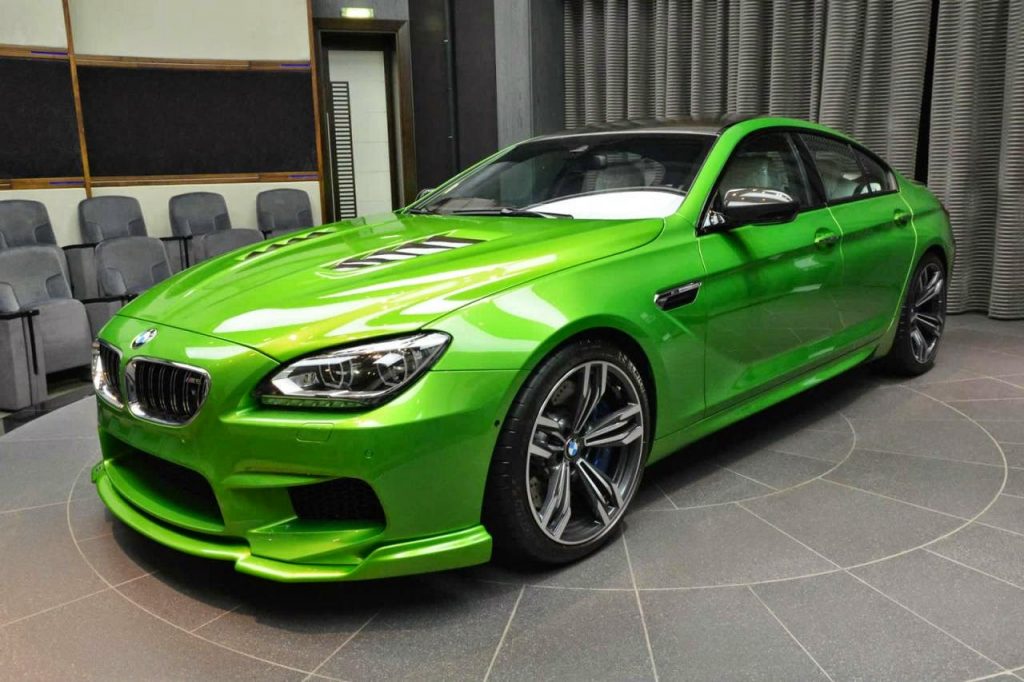 Apparently the colour alone costs €5,000 in Europe but that is not all that is special on this car. The hood is a carbon fibre one from Manhart and the front splitter is from Kelleners. Along with these mods it also includes M Performance trunk spoiler, rear diffuser and a titanium exhaust with carbon tips from Akrapovic. Not only have the cosmetics been fiddled with but the beautiful twin-turbo 4.4-litre V8 has been pumped up from 552 hp to an insane 754 horses. This is one hell of a M car!