This Is The Ferrari F60 America Costing 6 Times A Standard F12
This is the much heard about America only topless version of the F12berlinetta and it looks absolutely glorious. It is called the F60 America and with a production run of only 10 examples, this will be a sought after collectors item. All 10 units have already been spoken for and with a $2.5 million price tag you know that this Ferrari will be owned by only the mega-collectors or mega wealthy. You can order 6 F12's for the price of this car but owning one of 10 of these 730 horsepower prancing horses is something special.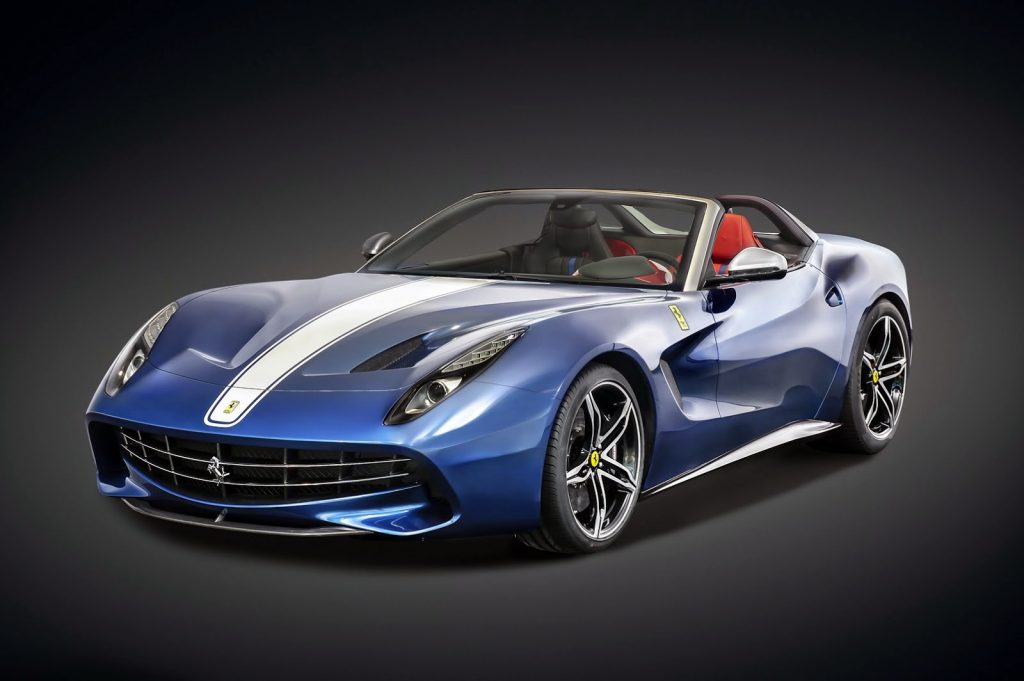 Apart from the obvious roof removal, there are a number of changes made from the standard car to make it more special. Two leather-trimed roll-hoops have been installed which are backe by carbon-trimmed buttresses, they restyled the front end, the rear end as well as the doors and wings. This blue comes from the classic North American Racing Team livery and features special badges celbrating 60 years in North America. Unfortunately there is no clever mechanical mechanism for removing the roof as it is a simple fabric top to remove by hand. The interior is rather unique for a Ferrari as they went for an assymetrical approach by trimming the driver's area in red and the passenger's in black. The red trimming looks a little too shiny if you ask me which cheapens the look of the interior but the American flag colours feature on the seats which look very cool. No changes in performance and you can expect the 100 km/h mark to come up in just 3.1 seconds. This is one very cool and very special Ferrari!