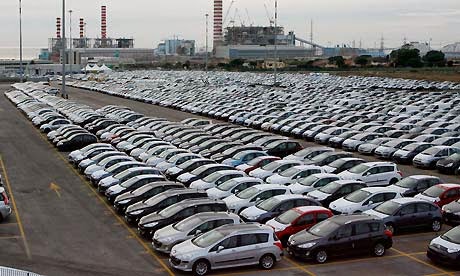 The recession hit hard. It came as a surprise and the result was that many people had to cut back on their spending. An obvious thing that they had to look at was spending on such as cars; the old one had to travel a few more miles until times were better. The motor industry had to take the 'hit.' There was nothing they could do. Good businesses have to adapt to changing circumstances and the recession meant that budgets had to be amended overnight.
No change
At times there are outside influences that need to be taken into account. This year, for example, up in Scotland everyone knew there was to be a referendum on the subject of Scotland leaving the UK. There was always going to be great changes if the vote went to leave the UK and stand alone. The outcome of the vote became less predictable as the day of the referendum approached and it certainly added to the uncertainty of the environment within which business had to operate.
Just as the motor industry was beginning to recover from a few lean years, uncertainty returned. The vote went the way of those who wanted to stay within the union. It means that business will be operating in an environment that it is used to and that applies to the motor sector as it continues to recover from the recession.
Highland Cities
In the North of Scotland, cities such as Aberdeen and Inverness seem to be thriving once again. Aberdeen's success has been based upon the Oil Industry. In Inverness consumer confidence is being reflected by the suggestion that the campus which the local college is about to vacate for new premises may be sold for commercial use rather than for some cultural theme such as a museum. That could only happen if there were investors thinking that the future holds opportunities.
Consumer Spend
Consumers are spending once again. People wanting used cars in Inverness are actively searching them out. Those needing finance can get that as the financial sector, particularly those online, will approve good applications almost be return. Car dealers are happy to offer a range of vehicles in all price ranges, particularly to consumers that are effectively cash buyers. Good dealers will actually be able to organise the finance on vehicles they are selling. The dealer to use is one that will offer a guarantee of quality which is always important when it comes to used cars.
Service and servicing, quality and finance are things that consumers have a right to expect from a car dealer. They are the reasons why dealers can build a reputation. Those that have done that rightly expect that sales will increase as the recession becomes a distant memory.