DMC Lamborghini Huracan Affari Is Complete And Crazy Cool
We knew it was coming and we knew they would be first to get it out there and they have. This is the fully complete DMC Lamborghini Huracan Affari and it looks epic.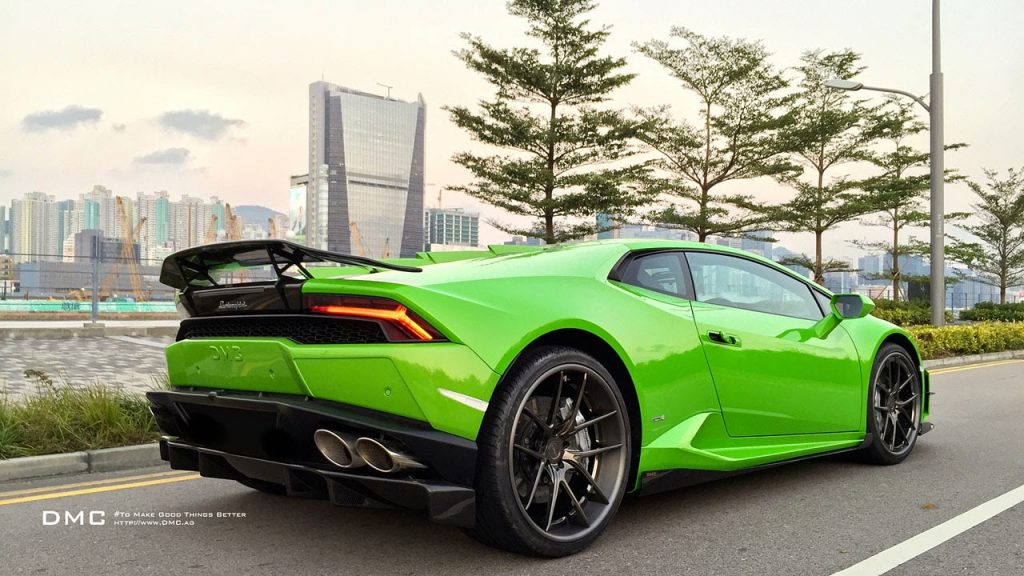 This is actually a customer car so this owner will be the first in the world to have this kit and it features the full aerodynamic kit plus some custom DMC wheels. The kit is comprised of front splitters, flics and vents on the side of front bumper, side sills, lower diffuser and of course the awesome rear wing. The custom wheels feature a glossy centre section and a brushed look on the outside which looks fantastic on this green monster. Cannot wait to see more DMC Huracan's but I am very glad the first one was done on a Verde Mantis car.