When the Aventador came out it was proper love at first sight and once the video's started emerging of the cars on the road it very quickly became one of the most desirable cars in the world to me.
I was fortunate enough to get behind the wheel of the biggest, baddest raging bull and I had to wait a while to attempt to write this piece. The particular car I was driving was a brand new white coupe spec'd absolutely beautifully and it is just as astonishing to drive as it looks.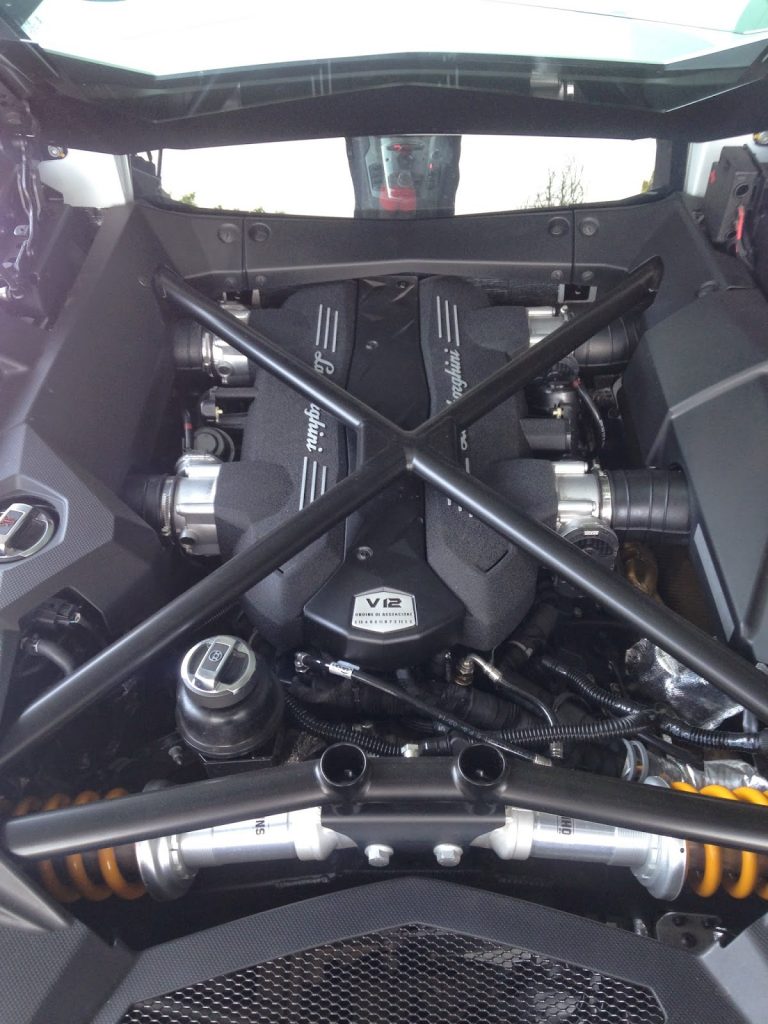 I was recently behind the wheel of Lamborghini's new 'baby bull' which is actually faster than the Aventador to 100 km/h but the way in which the big V12 brother gets there is so much more exhilarating. When I first drove a Lamborghini I absolutely fell in love with how angry the gear changes were thanks to their single clutch system and the drama this brings has disappeared slightly in the Huracan.
In the Aventador it is all still there and it is something else to experience burying your foot to the floor with a 700 horsepower V12 screaming behind you. This is like no other car I have driven and I am not just saying that because it truly is one of the most exhilarating things I have ever done in my life. Pulling away from standstill you really know you are in something special when it goes from idle to screaming in about 1 second and as you flick the paddle to change gear, you are pumped back into your seat and you simply hold on tight as you generate speed effortlessly. This particular car had the exhaust mapping done which means it sounds heavenly almost 100% of the time. Taking your foot off the loud pedal at low speed makes this deep V12 grumble which will without a doubt get the hair on the back of your neck to stand up.
Although this car is not as comfortable to drive as its new younger sibling, there is something about this car that puts you in another league. It may only be approximately R2 million more than the Huracan but it feels a lot more special.
This write-up is short and to the point because that is what this car is. It is an all-out assault on the senses and it is almost impossible to describe in words.
Thanks once again to the team from Lamborghini Johannesburg for the opportunity and I hope one day that I will be able to own one of these absolute gems!