Jaguar Confirm Their AWD F-Type R Coupe
Jag has revealed it's all-wheel drive F-Type loaded with promotional glory by partnering up with Britain's Bloodhound SSC world land speed record attempt. Jaguar have confirmed that the introduction of the AWD F-Type makes it the 6th variant of the car and they are expecting to have a massive 15 variants by end of next year.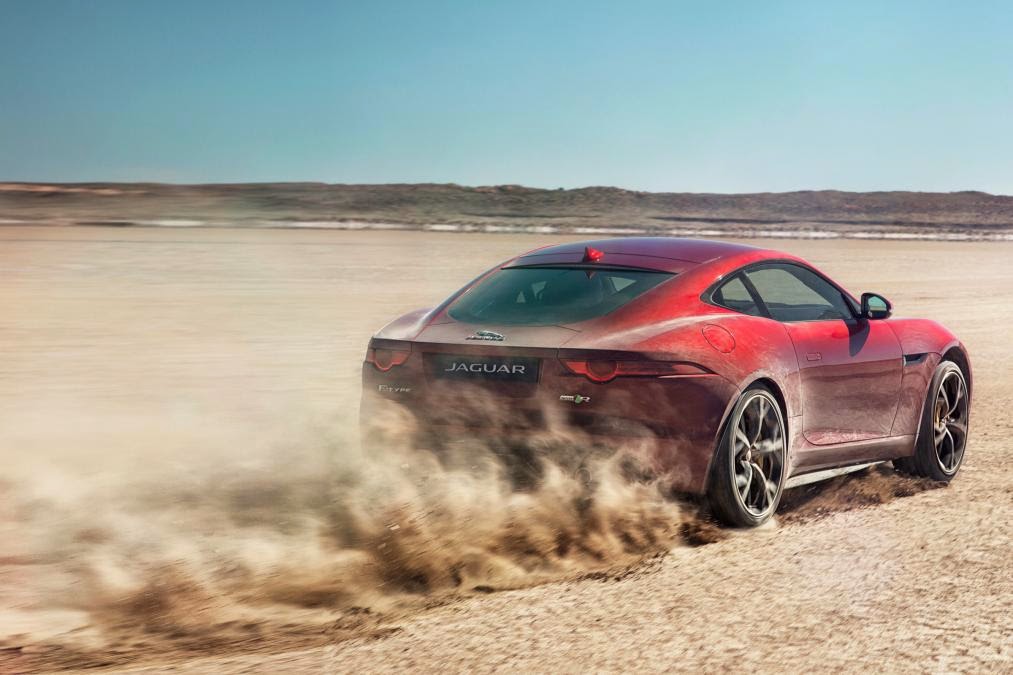 With the addition of the AWD system, Jaguar claim the car is good for a sprint to 100 km/h in 4 seconds flat. The F-Type R AWD is scheduled to make its debut at the LA show on the 19th of November. Enjoy the pictures and video below (shot in South Africa).