After a whirlwind year of new technological releases in 2014, from the PlayStation and XBox to the new Apple iWatch, 2015 will see some hard acts to follow from a digital perspective.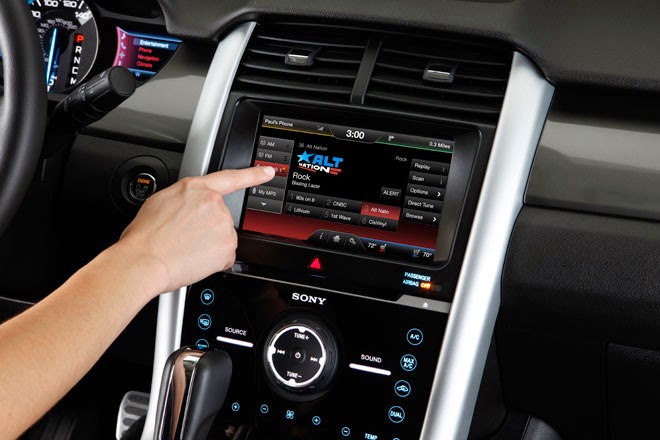 While last year games may have been at the forefront of everybody's minds, this year, focus will shift. Indeed, everything from specially adapted smart phones to promotions at online gaming sites were making techno addicts everywhere weak at the knees – but had they known what was to come, they may have been even more excited for 2015.
This year, in particular, in South Africa, automobiles and in-car technology will be the predominant focus for the the digital market. This is evident in a multitude of new releases, many of which will also set the tone for a safer South Africa.
The 'Super Chip'
Towards the latter end of 2015, Nvidia announced a new mobile processor which is set for release in "early 2015." The Tegra X1 was unveiled to the world at a press conference at CES in Las Vegas recently and is said to be one of the biggest advances in in-car technology history.
Based on the chip-making company's Maxwell graphics processing unit design, the Tegra XI will provide double the performance of its predecessor, the Tegra K1, and will feature on Nvidia's new 'Drive' range of car computers.
A spokesperson for Nvidia said: "Drive PX is an auto-pilot computing platform that can process video from up to 12 on board cameras to run capabilities providing Surround-Vision, for a seamless 360-degree view around the car, and Auto-Valet, for true self-parking. They will make possible safer driving, more secure cities and great conveniences for all of us."
The Anti-Carjacking Classroom
With carjackings (hijackings) still a common problem in South Africa to this day – approximately 140,000 take place per year – technology and other products are now being designed to prevent this from happening in 2015. Hijackings are particularly prevalent in areas of outstanding natural beauty in South Africa, and as such more and more preventative methods are being put into place to keep crime rates down.
Step forward, the Anti-Carjacking Classroom. Rather than a lesson in self-defence, the classes, run by a company named Adrenalin in South Africa, teach drivers advanced driving techniques such as J-turns and 360s. The classes have proven particularly successful with their no-nonsense attitude, and will also help to create a nation of better drivers for South Africa.
With so much focus on the automobile market in 2015, safety is paramount for the technological future of South Africa, and with the current developments, we could be in for some big changes this year.