I was lucky enough to attend the media launch of the new BMW X5 M and X6M in Cape Town recently and to say this car blew my mind is putting it mildly. After having some drinks and snacks at the BMW Development Academy in Cape Town we were placed in pairs and then told to choose a car. Being a big X5 fan and a lover of bright colours, I went straight for the most striking car there and jumped in the Long Beach Blue X5 M.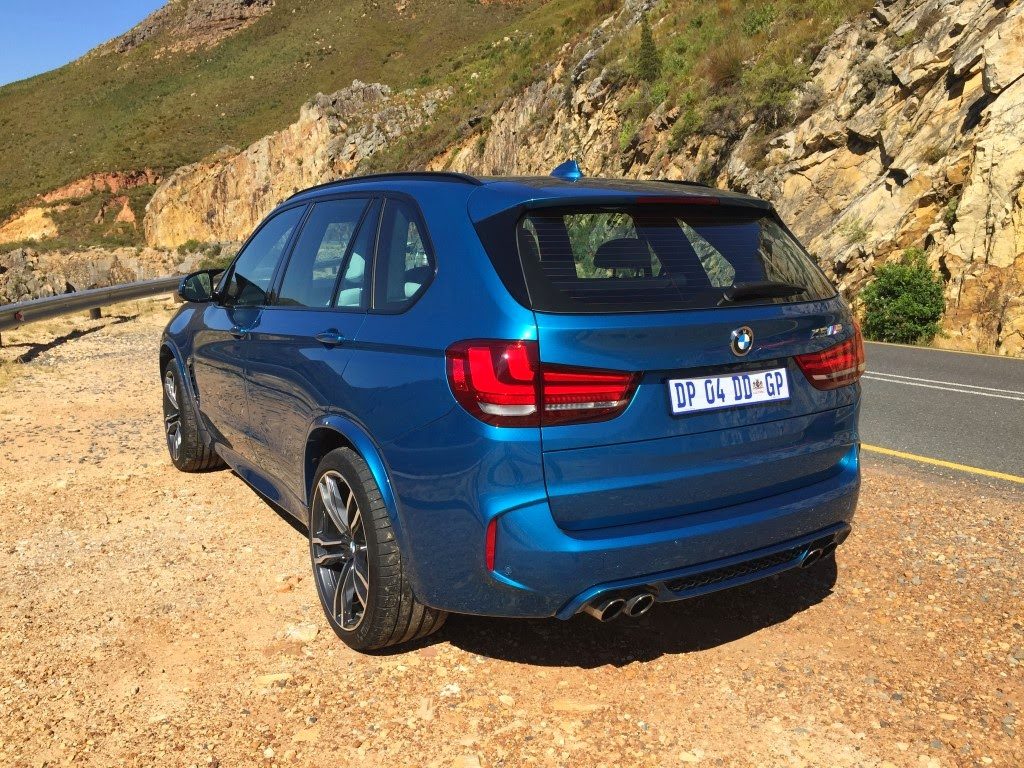 The very first thing you notice when you start up the car is that it doesn't sound like an ordinary BMW because even with all the windows closed, you can hear that deep V8 grumble to life which gives you that good feeling inside. Driving this car casually is a complete walk-in-the-park. You can see absolutely everywhere, the seating position can be adjusted any way you want but what struck me the most was just how effortless it is to turn such a big machine. The steering on this big bad SUV is hard to explain but put simply it is brilliant.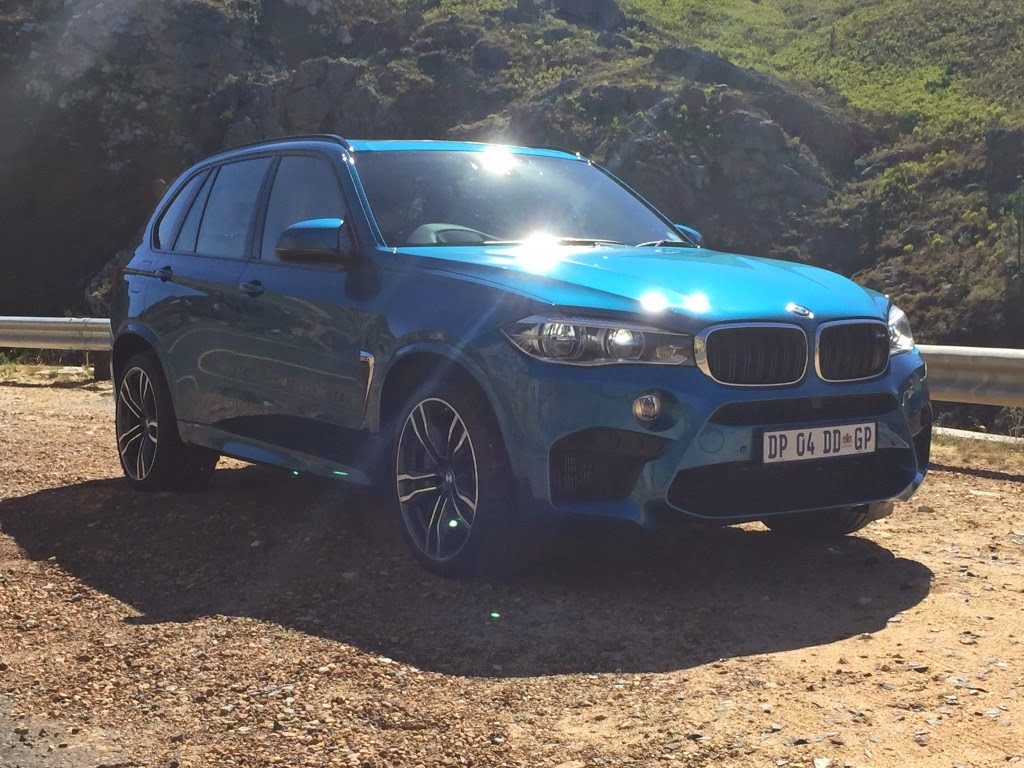 Generally one does not buy an M car to drive casually so once we got some open road we opened the big German 4×4. Before I make my point, you need to realise that this car weighs in at 2275 kg which is not a small car but the way it rockets off the line is properly bonkers. Gear changes happen so fast you feel zero give and the bark it makes when under full load is something to talk about. Down shifting it blips for you so coming to a halt is theatrical and hammering it from stand still is why this car was made. Supercar performance in a full-blown 4X4! These are the performance numbers for you to drool over;
423 kW and 750 Nm of torque from the twin-turbo 4.4-litre V8
20% more efficient (11l/100km)
0 to 100 km/h comes up in just 4.2 seconds
Top speed is limited to 250 km/h
I have driven my fair share of properly performing cars but this has to be one of the biggest surprises I have ever had. This is one of the best looking SUV's out there without a doubt and with performance to make many supercar owners sh*t in their pants it is very high on my purchasing list but my only gripe with this car is the price. Base price for the two new M SUV's are below and if you spec them decently which 90% of the owners do then you are very close to the R2 million mark which is a hefty price to pay for a rapid 4X4.
BMW X5 M 8-Speed auto – R1 643 000
BMW X6 M 8-Speed auto – R1 676 500
Thanks once again to BMW South Africa for the invite to drive this phenomenal car! Cannot wait to see where things go with cars like these and of course the continued development from the M Performance range.