Any pickup truck enthusiast knows about how strong the record the reputation of Ford has been in the past. But with manufacturers like Chevrolet and GMC finding some success, is it still right to say that Ford are the best producer of pickup trucks?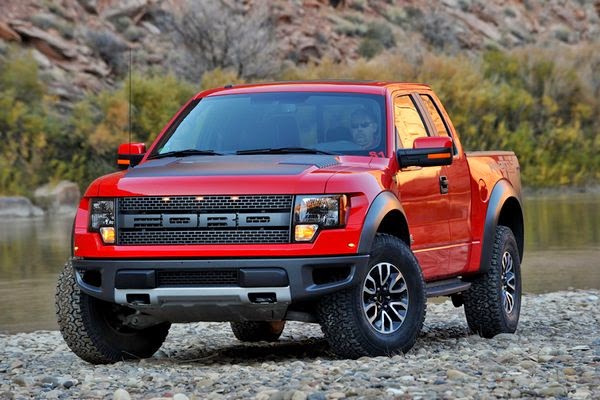 Safety
There are two big contenders when it comes to safety records. The Ford F-150 still has one of the best reputations of all pickup trucks when it comes to safety. The other option you should consider is the Chevrolet Silverado 1500. The other two options that are slightly behind but still very strong are the Toyota Tundra and the GMC Sierra.
The F-150 scores particularly strongly on safety when it comes to frontal crash and side crash testing. The car scored 5-stars on both of these tests. It did lag slightly behind on the rollover tests. But it still scored 4-stars, so it remains the safest pickup available.
Cost
There's always a trade-off to take into account when it comes to pricing of pickups. If you're looking for a low-cost pickup that's going to get the job done for you, the Nissan Frontier. It's a good car, but it's very standard, if you want a cheap pickup, you won't get all the thrills that come with the more expensive pickups.
If you want to spend a little more cash than you'd have to spend on a Nissan Frontier, there is a Ford that could suit your needs. The Ford F-150 XL is a little more pricey than the Frontier, but you get a lot more for your money.
Design
When it comes to picking out cars and trucks we like, it's a very subjective choice. But there are a few pickups that particularly stand out for their designs and looks. For me, the GMC Sierra has a great design, which is exactly what the GMC are known for manufacturing.
But Ford is still putting up a good challenge. The Ford F-250 Crew Cab is a great looking pickup too. The grille is particularly impressive, and its wide body looks great and offers you all the space you'd need. If you want to buy one, find out more about GMT Auto Sales and take advantage of the deals you can find.
Off-Roading
If Ford are less dominant in the other categories, they are the undoubted champions when it comes to off-roading pickup trucks. The Ford F-150 SVT Raptor is the pickup responsible for producing the result. It's a huge, sturdy car with some great features that place it head and shoulders above the competition.
We're used to pickups having great tires, but the Raptor's are something else altogether. You won't find a car with bigger, more impressive tires. And that's not all, the suspension is hugely improved and, since the last model, the height has been increased, making it ideal for off-roading.
I think it is still safe to say that Ford are holding strong and remain one of the big hitters in the world of pickup truck manufacturing.