Koenigsegg Smashes The 0-300-0 km/h Record Again In The One:1
Koenigsegg have been teasing us about this video for a few days now but finally the video has been revealed and it is properly impressive. The One:1 set a 0-300-0 km/h time of 17.95 seconds which is a scary 3.24 seconds faster than the Agera R. As a reminder, the Agera R is the current Guiness World Record holder for this so expect to see the One:1 grab this title with ease. To make it even more impressive, the driver, Robert Serwanski, performs this task without his hands on the steering wheel.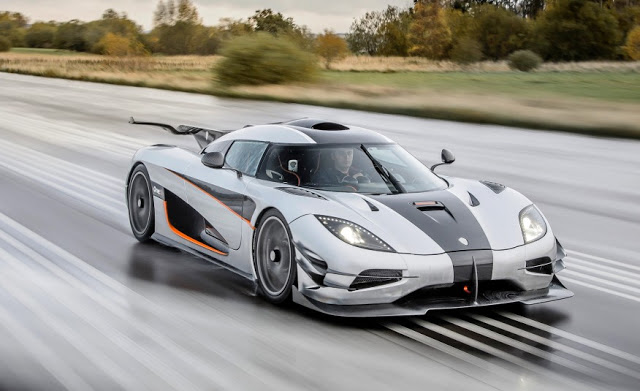 A standard VBOX data recorder was used to time the attempt with the results to be simply mind blowing: 0-300km/h in 11.922 seconds, 300-0 km/h in 6.032 seconds, 0-300-0 km/h 17.95 seconds, and for those who use the imperial system 0-200 mph in 14.328 seconds, 200-0 mph in 6.384 seconds and 0-200-0 mph in 20.71 seconds.