This is more of a first impression than a review as I only attended the launch of the car and thus has a few hours to gather some insight into Mini's most powerful production car ever made.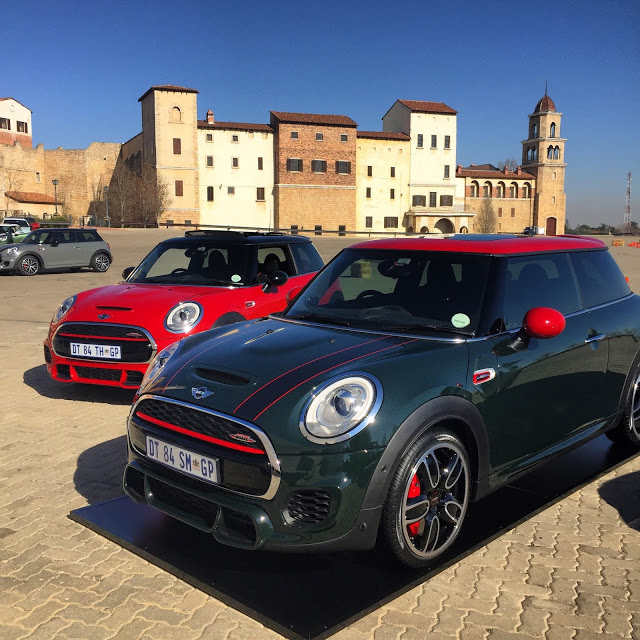 As soon as you see the Mini JCW, you know it is not your average Mini. Large intakes in the front with a red strip across the nose, more prominent side sills, a fantastic rear end with large sporty centre tail pipes and of course a very aggressive roof spoiler. The car comes standard with 17″ wheels but the test units we had were wearing 18″ and I think these are a must have. The interior is very Mini and very retro which is not my cup of tea but it does make you feel like a kid in there with the ease of drive and all the lights and gadgets that were fitted to the test units.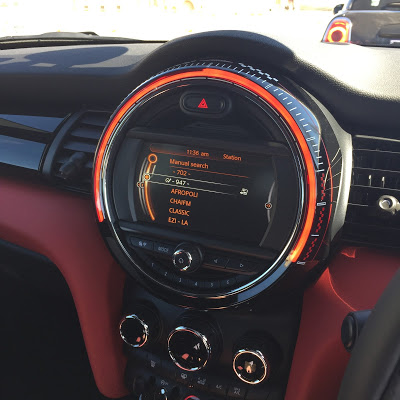 The grip levels on the JCW are very impressive and considering the 2.0-litre twin power turbo engine produces 170kW and 320Nm of torque, you would think that the front wheels would light up when you give it a punch but it pulls away nicely and rapidly climbs to hit a Golf GTI competing/beating 0 to 100 km/h sprint in 6.1 seconds (6.3 seconds for manual).
The car has three driving modes to select which is done by rotating a large disc below the gear stick. Green mode is very sluggish and unresponsive as it tries to use as little fuel as possible and the whole centre console lights up green if you are doing a good job. Mid mode is probably where you will have the setting 90% of the time as the throttle is responsive but the computers are trying to save fuel as you go along. Flicking it into Sport mode (Maximum Go-Kart Feel) and then you are able to use all of the power and torque and really have a lot of fun. Gear changes using the paddle shift provide you with a lovely bark and the sports exhausts deliver a very surprising tone for a little 2.0-litre engine. One thing I noticed on the open road was the rather stiff ride which is expected but it feels just as stiff in green mode which is meant to be comfortable. This in conjunction with very noticeable road noise on certain surfaces could mean that it is rather unpleasant on long journeys. With that being said, this car should not be bought for long journeys. It is fun nippy Mini and it ticks all the right boxes for the potential John Cooper Works customers.
Pricing starts at R414 000 for the manual and R440 000 for the Automatic. If you give your new toy some decent options, the total price can quickly escalate to R550 000 and beyond.