McChip-DKR Projekt Rotter & Rich Recon R8 V10 FSI Supercharged Is Insane
McChip-DKR has just revealed their latest project do date and it is safe to say it is their most insane one too. It has been dubbed the Projekt Rotter & Rich Recon R8 V10 FSI Supercharged and as the name implies, it is based around the Audi R8 supercar but includes many visual and performance oriented modifications. On the engine front, a supercharger has been added to the already potent 5.2-litre V10 and thanks to this now pushes the horsepower up to 850 hp at the fly wheel.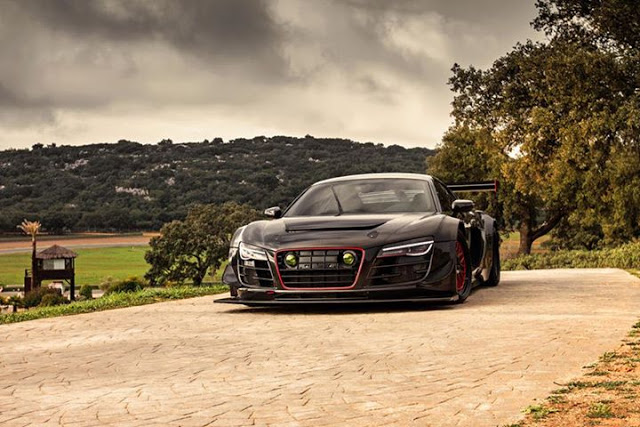 Cosmetically, the body panels have been replaced by ultra-lightweight carbon fibre parts to ensure the car weighs dramatically less than a standard R8. There have also been a number of custom aerodynamic components installed on the project car and these include; canards, a prominent front splitter, a huge rear wing, custom side skirts and a new rear diffuser. Other performance improving upgrades found on the car include new Brembo racing brakes, KW suspension and a Capristo exhaust. This is truly one insane machine!