The global motorsport industry is dominated by Formula 1, and for good reason. Since 1950 it has produced some of the most recognisable names in sport – Ayrton Senna, Michael Schumacher and Lewis Hamilton to name a few – and it attracts the rich and famous to prestigious races all over the world that take in such glamorous locations as Singapore, Sao Paulo and Monaco.
However, there is no doubt that F1 has lost some of its excitement in recent years – new safety measures and the early dominance of one driver that stifles the competition have taken some of the unpredictability out of it, although it does retain some attraction as pure spectacle.
As far as excitement is concerned, there are a number of motor races around the world which offer thrills, spills and spectator entertainment in equal measure. They might not offer the international pull of Formula 1, but they are well worth the time of any motorsport fan, whether they're a week-in, week-out viewer or a casual observer.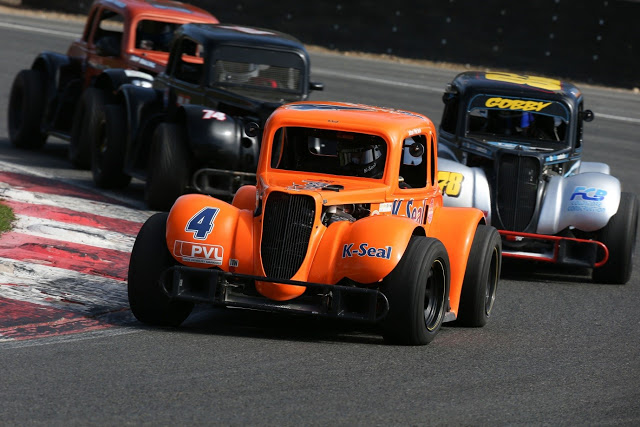 Isle of Man TT
Who needs four wheels when you can have two? Motorbikes might not be working with the same engine power as cars, but they make up for that with tighter turns and higher stakes for the riders. No two races are the same and thrilling unpredictability reigns during the biggest UK-based motorcycle race is held on the Isle of Man, and has been since 1907. The race takes place on closed-off public roads which wind through fields and towns alike, increasing the danger when the action moves to narrow streets with buildings close in on either side. There are a variety of classes including a sidecar class, which usually proves extremely popular.
Rally Finland (World Rally Championship)
Rally Finland is widely considered the best rally race in the world – it's extremely fast, with a number of big-air jumps and blind crests that make it a thrilling spectacle for fans, hundreds of thousands of whom flock to Jyväskylä each year. The race has only been won by five non-Nordic drivers since it began in 1951, and has resulted in a number of fatalities for both drivers and spectators.
Daytona 500 (NASCAR Sprint Cup Series)
Held in Daytona Beach, Florida, the Daytona 500 is considered one of the most prestigious motor races to take place in the United States, with a huge annual TV and in-person audience. It is 500 miles long and takes 200 laps to complete (as opposed to the sixty-odd laps of the average Grand Prix), so everyone involved gets their money's worth, especially the winner, who receives the largest purse on the NASCAR circuit. With high-speed crashes and overtakes happening all the time, this is a race you can't take your eyes off for a second.
FIM Motocross World Championship
Any race in the FIM Motocross World Championship is a good bet to tune in for. With massive jumps, skids that spray dirt everywhere and high speeds galore, every rider wants to win and they have just over half an hour in which to do it. The race is on!
24 Hours of Le Mans
The notorious Le Mans race was immortalised in the Steve McQueen film of the same name, but truth be told it didn't need to be. The fact that it is 24 hours long and has been running for nearly 100 years (the first race was in 1923) gives this race all the fame it needs. It's a difficult sport for both drivers and spectators to maintain their focus on, but it's a race worth sticking with. Danish driver Tom Kristensen currently holds the record for number of wins with nine.
Indy 500
The only American race to rival the Daytona 500, the Indianapolis 500 is part of the IndyCar Series with 33 starters battling it out over 500 miles for around two million dollars in first-place prize money. It's the most watched race in America, though it has comparatively few accidents considering the close proximity that the drivers find themselves in and the speeds at which they race.
UK Legends Championship
The UK Legends Championship is a racing series at the lower end of the motorsport spectrum, but what it lacks in prestige it makes up for in action. Drivers race 5/8 scale replicas of cars from the 1930s kitted out with 125bhp Yamaha motorcycle engines that produce speeds up to 120mph. Crashes are a regular occurrence and the battle for supremacy on narrow racing tracks is short, sharp and fierce.
This article written by Alex Sebuliba who works on behalf of K-Seal. Alex is passionate about the motor industry and loves to read, write or share anything to do with vehicle performance and industry news.