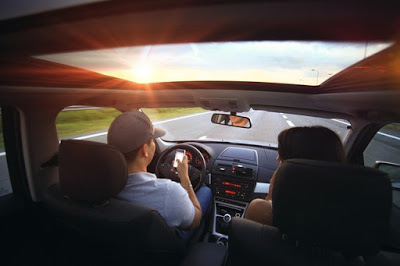 When you are on the road, there are different things screaming for your attention all at once. You are trying to keep your car on the road, avoid other motorists and obey traffic laws. If you add the distraction of mobile phones and the need to keep passengers entertained, it is clear why accidents happen. Allowing distractions while driving increases the chances of an accident by as much as 23%.
Fortunately, many apps have been designed to counter these dangers. Let's take a look at some of them.
Cellcontrol App
Cellcontrol relies on Bluetooth to determine motion. It interacts with the diagnostics of the vehicle and the mechanisms of a smartphone to ensure people are not distracted on the road by their devices. The app is highly beneficial as its convenience and efficiency helps you avoid the negligent driving behaviours that can lead to accidents.
FleetSafer Mobile App
The app is compatible with Blackberry, Android and Window handsets and was designed by Aegis Mobility. Its function is to automatically lock the mobile while users are driving. This will prevent emails, calls and texts from coming in. It also has the capacity to automatically reply to incoming emails and texts. The app can be triggered by GPS and Bluetooth and it is also fully customisable.
Bingo Apps
These are great to keep passengers quietly entertained to reduce interaction between them and the driver to the barest minimum. Bingo apps, like casino kasyno internetowe blik, allow players to enjoy bingo games for free or stake some money. It is a good way to stay occupied during a journey when music or movies won't cut it.
DriveSafe.ly App
This app will read your text messages and emails out loud and can return responses without the driver needing to handle the device. Designed by iSpeech, the app is available for Blackberry, iPhones and Android.
Textecution App
This is an android only app that is designed to shut off sending and receipt of texts as soon as the car goes beyond 10mph.
Drive First App
This app also disables the function of smartphones as soon as it senses driving. Phone screens are locked and calls are redirected to voicemail. It allows access to three contacts and three mobile apps and informs text senders and callers about the driver's unavailability.
These are some of the apps that can help you stay safe while driving. However, they will not do much for you if the will isn't there to make them work for you, just as the apps won't save you from accidents if you are driving at high speeds in poor conditions. Be safe!