Mansory Carbonado Apertos Is A Mental 1200HP Aventador Roadster
Mansory are back with another take on the Lamborghini Aventador this time paying attention to the Roadster. It is called the Mansory Carbonado Apertos and takes the concept of a rapid topless supercar to a whole new level. To begin with, it is now pushing out a ridiculous 1232 hp thanks to the addition of two turbo's and the styling makes it look like something out of Star Wars. In order to achieve this huge performance gain, Mansory rebuilt the engine and replaced the pistons, connecting rods, rod bearings, crankshaft, cranks and the entire cylinder head with motorsport components. Then came the two turbochargers, of course, plus a completely new custom exhaust system. 0 to 100 km/h takes just 2.6 seconds and you can go all the way to 380 km/h (if you would ever want to).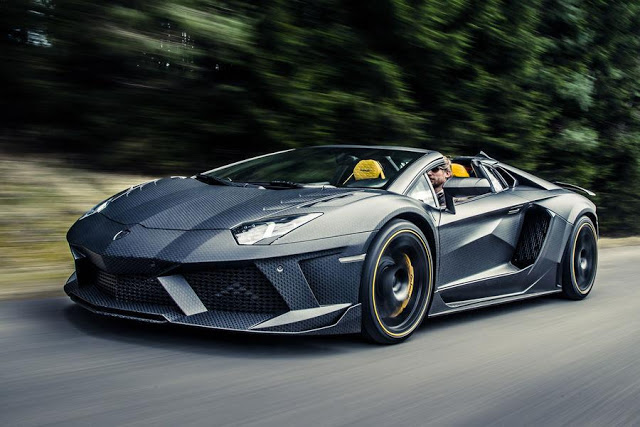 On the exterior, carbon bits and pieces are there to look good but to also serve a purpose like the new front spoiler which helps cool the engine down more than the standard kit. There is also improved downforce thanks to the specially designed front lip, while the side skirts and the larger wheel arches will let any onlooker know that this is a Mansory product, and not just any Lambo. Things get rather interesting inside the Carbonado Apertos but to put it bluntly, it is Mansory. Loads of carbon fitings and leather but way too much yellow to handle.