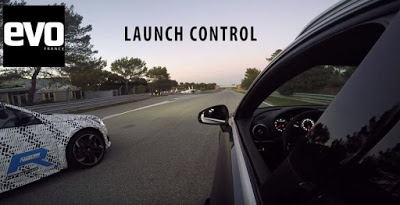 We have not heard much about the Peugeot 308R HYbrid purely because they (Peugeot) have actually not admitted that it will go into production. Looking at this dragrace filmed by EVO, this question has been answered. EVO France were allowed to get the new Audi RS3 on track with a camouflaged version of Peugeot's 'hot hatch' and the results are pretty astonishing. Yes the mighty Quattro system manages to get the RS3 off to a better start but once the Peugeot gathers some momentum, it flies past the German hatch with ease! If you look at the numbers, it does make sense though.
Peugeot 308R HYbrid – 493 horsepower and 730 Nm of torque
Audi RS3 – 361 horsepower and 465 Nm of torque
Looking at the video below, it is safe to saw that the 308R will walk all over the new Mercedes-AMG A45 and might even keep up with the C63 sedan. That is the good news but the bad news is that it could cost somewhere in the region of R1.3 million.