When you buy an SUV, you get more than just a car. You get a magnificent machine, a beast. It's not just for the road or highway. It will take you through the mud and water. You could drive it up a mountain or down a rocky cliff-face if you were brave enough. Some are built for luxury and inside offer the most comfortable car interiors imaginable. Others are filled with tech that will make your journey offroad a lot more fun and exciting. It's been known for these cars to equipped with SONA. That way, if you're traveling through deep water, you'll be able to see what you might be about to hit. Whether that's an alligator or a fallen tree.
As we said, these machines are simply incredible. You might be thinking about purchasing one as your next car. If you are, we think you're in for a real treat. But which one will you opt for? Rather, which one should you choose? Let's run down some of the best SUVs currently on the market.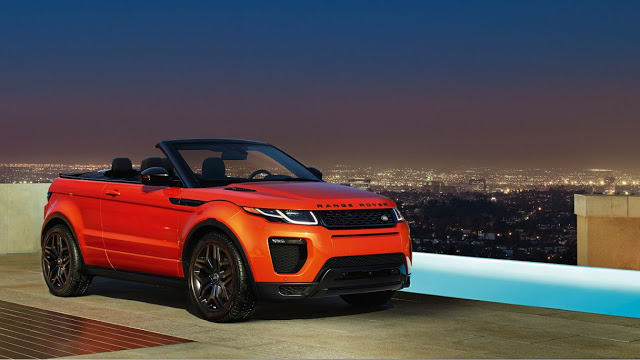 If you want an SUV that packs a powerful punch and can take everything the terrain will throw at it, you want a range rover. The Range Rover is the perfect rugged machine that handles any road or terrain you take it onto. It's a beast in every sense of the work. Style wise, the range rover isn't a classic looking car. Older models always looked a little too boxy. If you want style, you might want to choose one of the other land rover models that will look at below. But for pure power and endurance, there's no better machine.
The price is affordable too. You can buy a Range Rover at anywhere under fifty-thousand. You might be surprised to learn that, this is a lot cheaper than many of the other vehicles on this list. In the older models, the suspension wasn't brilliant. You would certainly feel the bumps and bangs on the road. It's only lately that the Range Rover has become a machine of luxury. It feels like a dream come true on the road with a comforting suspension that protects your body from those nasty jolts.
You'll also be impressed by the amount of space that you get in this vehicle. There's a lot of cabin room and a massive boot for you to play with. There's a reason why this is one of the most popular vehicles for farmers. You can carry practically anything inside it.
You might be interested to learn that Land Rover are currently planning a reinvention of the Range Rover. We can't wait to see what they come up with.
We told you there'd be another Land Rover on this list that was a little more stylish. And what has more style than the first, luxury, convertible SUV? If those three words, don't get your heart pounding we don't know what will. This style concept shouldn't work. An SUV should not look fantastic with the roof cut off. It does. It looks oddly like a supersized sports car. It even manages to appear quite sleek with the gorgeous curved edges and glistening body work.
Inside, you're in for a real treat. If you want luxury, you've got it with this car. You'll have gorgeous leather seats and more buttons on the dashboard than you'll ever know what to do with. There's plenty of space for your whole family and let's not forget the trunk. That's designed for everything you want on whatever terrain you're heading for. So, if you're going skiing, you can fit those through the trunk between the two back seats. Land Rover have thought of everything.
This fun, giant and friendly car can be yours for just under fifty thousand. Although, if you're buying in the UK you can get it for under forty. That's not too bad considering everything that you'll be getting. A summer car, perfect for all terrain that looks incredibly stylish.
Don't forget, that when you buy a Land Rover, you're getting something else included in the package. Reliability. Land Rover have always been known for their ability to build and design cars you can rely on. The Evoque is no different. We doubt you'll ever be stranded on the side of the road if you purchase one of these cars. You might want to have a look at the New Evoque convertible here
Of course, if you want a car that's stylish and stunning, you might want to choose the Macan. The Macan has the brilliant quality of possessing a Porsche badge. Drive one of these around and people will know that you're rich and successful. But you're also getting a great quality machine for on and off the road. Truth be told, we doubt many people who buy this car take it over muddy hills. The car is just too magnificent. We doubt they'd want to risk roughing it up.
But you won't be disappointed with this vehicle if you just stick to the road. It's a great all performance vehicles that could beat some of the fastest cars in a road test. Out on the road, you'll also be incredibly comfortable. After all, this is Porsche that we're talking about. They know they're buyers. You'll feel the rich interior caress and hug your body. There isn't quite as much space in this car as the Range Rover. But you probably won't notice when you're cruising down the highway.
So what are the negatives of this beautiful machine? Well for a starting point there's the price. It can range from anything up to seventy thousand. That's a lot of money for a car that you probably won't be taking offroad. That's not included the additional features that you might want. With Porsche, nothing comes included. So, if you want those leather seats you better be willing to pay for them.
Fuel economy isn't all that great either. You'll certainly feel this car weighing down on your bank account. But, you could forget that simply for the true beauty of this machine.
Finally, we thought we'd finish by recommending the cheapest SUV ever built and sold. That's got to be the Dacia duster. The Dacia Duster is the SUV that offers the bare minimum. You won't get the luxury seats or the beautiful interior in this car. It doesn't have a sound padding of a Land Rover so you'll certainly hear every crack and crunch of the road. You'll feel it too. While the suspension is, serviceable, offroad isn't a luxury experience.
We quite like the way the Duster looks. It's exactly as you'd imagine a proper SUV. It's not like the sport, saloon, SUV crossovers people usually buy on the market. It's more rugged than smooth, and perhaps this is how SUV's should be. It has a certain cheap and modest charm to the style that we simply can't refuse.
Performance wise, it's not going to beat many cars in a race, but it will get you from A to B and on the roads that is all that matters. You're going to be impressed by the amount of space you get too. It almost feels as though it's bigger on the inside. Then, there's the price, and that's got to be the biggest seller. The Duster can be picked up for just nine thousand. Nine thousand for near full-size SUV is incredible value for money, and that's why we're recommending it to you.
If you want an SUV without the bells and whistles, this is the car for you.