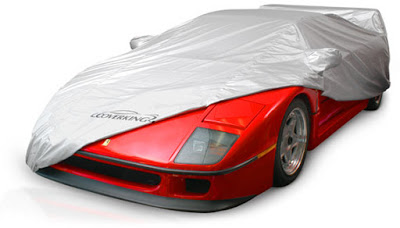 Getting the best price for your car when selling starts the day you buy it. Here are our top 5 pointers:


1. Condition is key
Keeping up appearances is everything. Take pride in the ownership of your car by washing and cleaning it every so often, from day one, as this will ensure it remains in top form. For owners living in the suburbs this is easy, as a private driveway and hosepipe are the main ingredients. Living in an inner city or an apartment makes things more difficult. Find a good car wash facility and go by regularly.
2. Service time
When a service is due, have it done. A fully documented service history on any car is a huge asset. This way you are assured that items like brake shoes, oils, plugs and filters are changed when necessary and that your car will perform optimally and economically at all times.
3. Go easy on the accessories
Ticking all the option boxes for a new car from the factory does not make it more valuable come resale time. Choose extras that are actually beneficial, like a tow bar, upgraded sound system and navigation in a car, or rubberising for the load-bed of a bakkie. Stay away from too many fancy electronics that could be expensive to fix and not be as appealing to someone else.


4. Check the mileage
In SA, 20 000km per annum is considered average travel for a car. Do the math on your car. Above average mileage detracts from the value, below average adds some value, so the lesson is not to burden a car with too much mileage before you sell it on.
5. Keep it under cover
In South Africa, our climate is burdened with an exceptionally high UV factor. Continued exposure to the sun will wreck a car's appearance. Any UV exposure does damage, but a year or two in the sun will not have that much effect. Long-term exposure spanning years will result in faded lens covers, cracked dash, upholstery that will tear with minimal effort, roof lining that collapses and the steering and other components that fall to pieces. Needless to say, this kind of damage cannot be repaired easily and that a sun-damaged car will find no favour amongst a new buyer. Red paint jobs are notorious for fading in the sun and black cars show marks and scratches easily.
Consider where your car will live – under cover or in the open – and be practical in your choice of car to begin with.