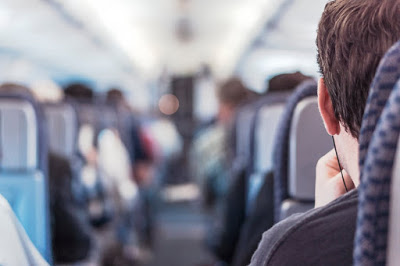 They say travel broadens the mind, and with good reason! When you take a trip to a new location, you're opening yourself to all kinds of fun and fascinating new experiences. From the best local food to little known treasures off the beaten track, travel can leave you with memories that you'll treasure for a long time to come.
If you're ready to go traveling, take some time to plan out how you can make your trip worth every penny. Don't just go an autopilot (no pun intended) and stay in the usual places and do the usual things. Plan to make every penny count for a trip you won't forget.
Stay Somewhere Different
Travel doesn't have to mean staying in a bog standard hotel. You'll get much more from your trip if you try out some different options. Try out a hostel, a guest house, a self catering option or AirBnB for something a little cheaper that also gets you closer to how the locals live. From camping to log cabins to igloos, there are so many different accommodation options you can choose from.
Travel Under Your Own Steam
Traveling by plane, train or boat for part of your trip is probably a given, but don't be afraid to build some flexibility into your travel. Hire your own care for all or part of your trip – you'll have a lot more flexibility in where you can go and what you can do. Car hire sites like Hertz often have special discounts and promotions you can use to save money on your hire.
Eat Like The Locals
Wherever you go, don't opt for the more touristy restaurants, or those that only do the kind of food you could get at home. If you want a truly authentic local experience, you need to get off the beaten track and eat like the locals. If you venture off the main thoroughfare you'll often find delightful eateries tucked away, just waiting to be discovered. If you're not sure where to start, just ask around. From the place you're staying to local tour guides or just people you bump into, you'll find plenty of people ready with a recommendation.
Book Your Own Adventure
For a truly unique experience, why not book a personalized adventure holiday? These trips take you to some of the world's most unique and beautiful places for an adventure you'll never forget. Whether you want to hike the Appalachian Trail, go ice climbing in Alaska, or see all the treasures of Bali with your very own wildlife scientist, a personalized adventure holiday is sure to take your breath away. Check out different providers for promo codes to save a bit on your adventure.
Leave Time To Explore
A tightly packed itinerary doesn't give you the space to make the most of your trip. If there are specific well known attractions you want to see, do schedule in time for those, but leave plenty of time to simply explore, too. Give yourself days with not much planned so you can wander out and explore your locale. Get off the beaten track and explore all the enticing streets, boutiques, galleries and sites that are just a little less well known. You'll be so glad you did.
If you're getting ready to travel, make every penny count by doing things just a little differently.