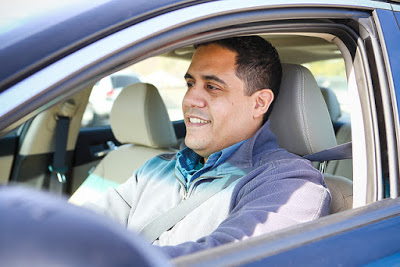 With modern numberplate recognition and driver databases, it's impossible to stay hidden if you're breaking the rules of the road. The police in most countries can recognize your car as illegal in just a matter of seconds, and most speed cameras can do the same. Of course, you just need to be prepared to protect yourself.
Tax, Licence, And Insurance
In most countries, at least a driving license and insurance are required to drive on public roads. And, most places require tax to be paid, as well. For tax and insurance, there's really no place to hide. The cameras along the sides of the road and the computers that police carry can both recognize cars that aren't taxed or insured. But, when you get a new car, you should always tax and insure it straight away. And then, when the time comes to renew, you will receive some sort of notification from your provider. Most of these services last for a year, so it's easy to know when they're due. This means that there's really no excuse to ignore these documents, and you should always have them. Licenses tend to last much longer. Usually, it's anywhere between 10 and 20 years. And, when it expires, you won't get a warning. But, you can't claim ignorance for any of these things. As a driver, it's your responsibility to make sure that you're driving legally on the roads.
Get Protected
When choosing insurance, most drivers won't consider legal aid. Most insurance policies will only provide a small amount of legal help, as it massively reduces costs. So, the odds are, that you don't have much protection. Thankfully, though, you can use these services outside of your insurance. A car accident legal team, like Keller & Keller, can provide you with help even if you've just had the accident. And, when it comes to going to court for car accidents, it's really worth having some help. These cases are rarely cut and dry, or they would never make it to court. So, you need somebody who can fight your side as well as possible. And, if you get into a dispute over legal documents, you will have to fight the government. For this, good representation is a must.


Drive Well
Of course, the best way to avoid court on the road is to drive well. Often, accidents can be averted, even if you're not the cause. By being aware of the road and your surroundings, you take away a lot of the risk. Of course, it's easy to slip into bad habits over years of driving. But, it's not worth having an accident or becoming complacent in a dangerous environment. When on the road, you should always be as focused as the day you passed your test.
Hopefully, this will inspire you to get on the road and improve your driving. And, it should make you start thinking more about the legal side of driving. Of course, the law is different in every country. And, the laws surrounding roads are very complicated. So, it's always a good idea to do some research.