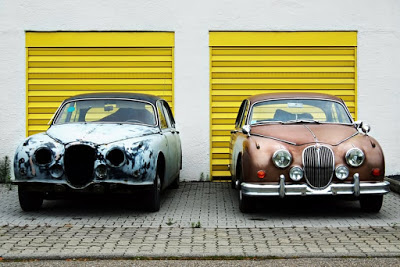 It is amazing how many of us become tired of our cars before they get tired with us. We spend thousands and thousands of dollars investing in a car that becomes our pride and joy, the thing we wake up early for, the the thing we think about at night and look at through the window while we brush our teeth. But a couple of years down the line, all this love is gone. We take our car for granted. We neglect them, stop caring for them and grow tired of them. We see them as used before they are even close to being used up. We consider selling them on or swapping them out.
Well, don't. Your car has so much more love to give, it is just a matter of showing it a bit more love too. Your old car can sparkle like new, it is just a matter of taking a little bit of time to keep it sparkling. And here is how:
Bath time
It is a task that could be done in a matter of minutes, and yet a task that always seems to get pushed to the bottom of the to-do list. Well, it is time to stop letting it slip and time you started giving your once beloved ride a good, thorough clean. We don't mean just spraying it with the garden hose from twenty feet away either. No. So get your marigolds on and give the bodywork a good old wash. If you're not sure how to do this properly, then watch some Youtube videos, and if you're not sure what products to use then have a look at some car wash soap reviews. So scrub the bodywork, get in between the alloy spokes, get the grime of the engine bay, and hose down the underneath of your car. This may seem pointless because it is just going to get dirty again, but what a deep clean will do is protect your car from cracking or rusting, while it will also allow you to give your car a thorough inspection. This will be your chance to look for any hidden issues you may not have noticed.


Get The Hoover Out
When we say clean the interior, we're not talking a quick once over where you head out to your car with a plastic bag and pick the old crisp packets off the floor. No, we're talking about a deep clean. We're talking about getting the car shampoo out of the garden shed and washing the carpets and seats. We're talking about removing the seat cushions, pulling the front seats forward and packing the back seats down, everything and anything that will allow you to clean out every nook and cranny there is. The more you clean now, the less you'll have to do next time; just think of it like that.
Replenish Dashboard
Wear and tear is inevitable, especially when it comes to parts of the car you can't help but touch; steering wheel, gear stick, knobs and switches. All of these will suffer from wear and tear. So why not address the issue and make your car feel like new again. Buy a new steering wheel cover for $15, or a dashboard cover for $20. Head to a scrapyard or the local dealer and see if they have any spare switches or knobs kicking around that you could buy or have. This is where you will sit, so the more attention you pay to bringing this part of the car back to life, the more you are going to enjoy your car again. If you have a car that is fast become a classic, and actually appreciating, it could even be worth buying a new dashboard, especially if yours has cracked from the hit, as is so common with cars sat on driveways in hot climates.
Make It Sing Louder
The thing that most makes cars feel out of date is the technology. You know what it is like. You buy a new iPhone and 6 weeks later they have brought out a new one. The same goes for the tech in cars. So why not throw out your old-fashioned car radio, which requires you to manually tune it by turning a knob, and replace it with a DAB radio. Or get one that has a pop-out screen that you can watch DVDs on. Go Bluetooth. Anything that will make your car more up to date, more efficient, more futuristic, more now. What's more, these kinds of upgrades don't have to cost much because tech gets cheaper and cheaper with every new generation. So why not hop onto Amazon or eBay and see what offers you can find and go from there.