If you're looking into buying a new car, then doing a lot of research on the best out there for you is crucial. You don't need to purchase a luxury vehicle to be able to enjoy life and get to where you're going. However, you need to make sure you've looked up some of the worst out there so you're prepared for what you'll find. Here, we've listed some of the most unreliable cars in history, so you can avoid them like the plague! Read on to learn more…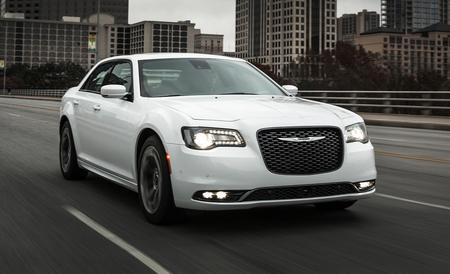 BMW-7 Series
People usually hear the word 'BMW' and go crazy, however, the BMW 7 series is best avoided if you want a happy life on the road. Early production problems even caused BMW to buy some back, and some warranties were extended by as much as double by some retailers to try to make up for the issues people experienced. Just some of the issues with this model include:
poor engine major/minor, transmission issues, and even problems with the audio.
Hyundai Genesis
This is an attractive car, but don't be dazzled by it if you come across it during your search. Transmission problems, noise, and leaks are all common with this vehicle, so you'd be better off avoiding it if you don't want to waste your money.
BMW X5 Six Cylinder
Another BMW on the list – you'll probably think twice before you look at one of them enviably again! These cars are reportedly unstable, with lifting two wheels as you drive. The handling is very unsettling to owners, and you'll likely find problems with the engine major/minor, drive system, body hardware, and power equipment too. Not a great car to buy!
Chrysler 300
The Chrysler 300 is a well known vehicle, but not as many people know about the problems that it can present. If you purchase this car, be prepared for problems with the electronics, transmission, and climate controls. You'll definitely end up out of pocket!
Chevrolet Uplander
Sales were decent for this vehicle, but it just couldn't compare to its competitors for a number of reasons. There were lots of problems with brakes, the fuel system, squeaks and rattles, and the power equipment.
Ford Focus
A very popular car, and Ford is often thought of as reliable by people that have been with the brand for years. However, the ford focus often has problems with the transmission, drive system, and issues with the electronics.
Lincoln MKC
The Lincoln MKC is one of the least reliable on the list, with problems with electronics, drive systems, and power equipment. Expect to constantly be in an auto repair garage if you get one of these cars.
Chrysler PT Cruiser
Possibly the most unreliable car in history, the retro styling and compact body is what originally made this car attractive. However, it has so many issues we'd be here all day if we listed them all. Just some of them are the stiff ride, noisy cabin, engine issues, drive system, electrical system, suspension, and many squeaks and rattles. Avoid at all costs!