2017 has been a strong year for Honda. The car giants have done well to shake off their humdrum image over several years and are producing cars to get excited about. Honda's Civic, Accord, and CR-V are actually amongst the best selling vehicles in America. This year saw these fail-safes have an upgrade. The Accord received a regular hybrid and plug-in hybrid version whilst the Civic was just short of completely reworked. If that wasn't enough news from the powerhouse, a new and improved Pilot and Ridgeline are in the process of being produced at the moment. The Civic Type R also made its debut appearance at the revered Geneva Motor Show this year. The car is said to be released to the US market late this spring for around $30,000. A cheaper version could possibly be being released too. To take a look at the full Honda line search for new cars at Don Wessel Honda.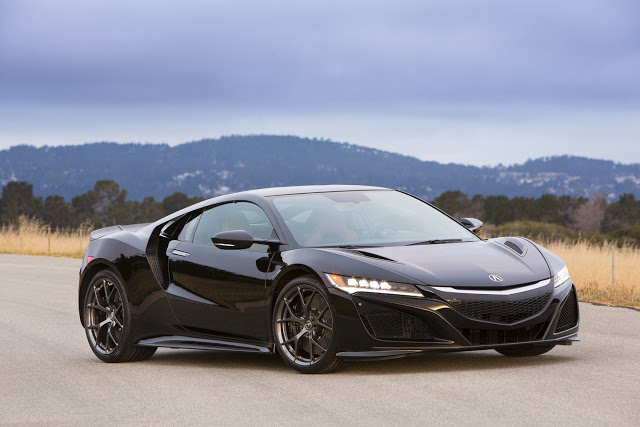 Introducing the NSX
Honda has done sports car since 1963, their first was the S500. The company was actually the first of it's kind to implement VTEC (variable valve timing). Whilst most of us may know Honda as the reputable car of choice for the average American, they actually helped to launch a whole generation of compact sports cars.
This year it's all about the NSX. Honda is seriously excited about their new addition and boasts that it's a 'new breed in every sense.' Supposedly the NSX encapsulates their ideas and ethos in one beautiful car. You can expect big things as the car is the result of engineering innovations developed over years of constant racing and testing. True to form the NSX is a sports car which delivers on performance, but also everyday driving comfort. At it's simplest the car is a powerful sports hybrid. This led to the people at Honda turning their attention to the driver, in this car Honda are aiming for the complete affinity between car and driver.
The Design And Technology
The design is as slick and thoughtful as you'd expected. The air-cooled car takes in air to cool the brakes and thermal units. The design also allows for maximum downforce at high speeds and minimal drag. The inlets which are a cornerstone of the NSX's confrontational look actually take in a huge amount of air. Seats are designed for comfort and support, so naturally, they come with a memory position options and adjustable seating positions.
The engine itself is a hand-built 3.5 liters twin-turbocharged V6. The nine-speed Dual Clutch Transmission promises power and an instant response, as well as a quick shifting option. Quiet mode is another great technological feature. It enables the driver to run the NSX silently on electric power, for short distances of course.