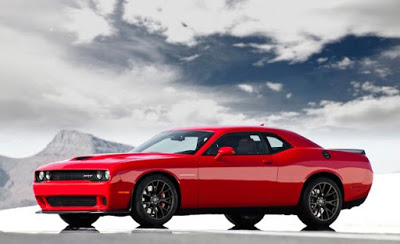 Those who think the great muscle car wars of the 1960s and '70s have long since passed clearly have not been paying attention. The big names in big-block bruisers are still shooting it out, and the numbers on three of these modern road warriors are mind-blowing.
Camaro ZL1
Raw horsepower is not everything in a muscle car, but it does give a good starting point for comparison. With that in mind, the Chevrolet Camaro ZL1 is definitely the lowest of the three, coming in at "only" 650 hp.
Sharing the same type of engine powering the Corvette Z06, the ZL1 has undergone a facelift from the stock Camaro body, the better to keep the engine cool and slip through the wind whether on the road or on the track. With a 10-speed automatic and electronically controlled limited slip differential, the ZL1 doesn't hug the road so much as flow over it.


Challenger SRT Hellcat
While the engine block might be the same size and carry a supercharger the same as the Camaro, the Dodge Challenger SRT Hellcat cranks out more horsepower — 707 hp to be precise. A rocket ship to the Camaro's fighter jet, the Hellcat can hit triple-digit speeds rapidly and come to a stop even faster thanks to the four caliper disc brakes.
The Hellcat even comes with two proximity keys – one red, one black – so that you can swap settings and performance-tuning preferences without even touching a button. It's a wild ride, demanding a steady hand and a light touch on the accelerator.
LFP Hellion Mustang
There's always been the option of custom ordering a car from a dealership. You just had to wait a little while for the car to be built and delivered. But one dealership in Lebanon, Ohio, decided to take this little-used option one step further and offer up a custom package of their own.
The LFP Hellion for 2017 comes in two flavors. Package 1 adds twin turbochargers and cat-back exhaust, bringing the base model Mustang up to a respectable 600 hp. But Package 2 goes farther, upgrading fuel injectors and oil pumps in addition to the turbochargers, which lifts the car to a staggering 1,200 hp, roughly equivalent to a Bugatti Veyron supercar. And all for less than $50,000 out the door. You might not ever need it, but what a rush it'd be to have it.