Every so often you hear those car manufacturer names that you simply know you can trust. For those car makers whose work has stood the test of time, they have even become institutions in their rights. One such example of this is Honda, whose origins can be traced all the way back to 1948. The Japanese manufacturer, founded by engineer and industrialist Soichiro Honda, has gone on to become one of the biggest and most influential players in the automobile industry. It isn't just cars they focus on either – Honda has expanded into the world of motorsport, aircraft and even power equipment, giving the giant conglomerate a pretty diverse portfolio. But for the sake of this article, we are of course going to focus on what it is best known for: cars. Honda has pulled some pretty impressive vehicles out of the bag throughout its career, and the past few years have been no different. Here are some of Honda's most exciting and intriguing cars that have been released recently, to whet your appetite if you're thinking about an upgrade sometime soon.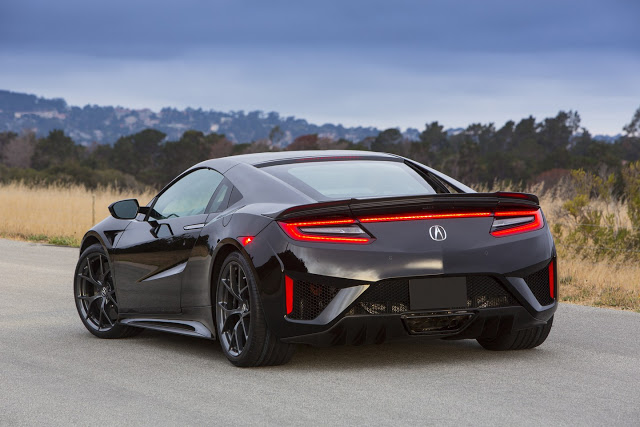 The NSX

We may as well start with arguably the most striking car that Honda has put its name to in recent years. The Honda NSX is a sharp and sleek sports vehicle that was first imagined back in the 1980s, but it has been reimagined as a hybrid car for the modern day. The original model was inspired by the F16 fighter jet, so that pretty much tells you all you need to know about the aesthetics of this car! It boasts a twin-turbo 3.5-litre V6 engine which firmly plants it into supercar territory, and features all-wheel drive to boot. Unfortunately, this little beauty may not be the most accessible thing in the world for most of us, seeing as it comes in at a fairly cool $150,000. But it sure is great to look at.
The Civic
The Civic is one of Honda's most iconic models, and it has gone through some major changes over the years. The Civic is an especially intriguing car due to its diversity. It commonly tops the lists of best family cars, thanks to its reliability, while still offering speed and agility in some of its other models. If the latter is what you're after, you can't go wrong with the Civic Type-R or similar. 2017's unveiling boasts a crazy 237bhp, making it one of the most powerful cars Honda has put on the market while still being low-emission.

The Accord
The Honda Accord has often been overlooked in the past, falling flat in comparison to its either high functional or highly fast counterparts. But this is not a car to be underestimated. The latest model is one of the best-looking mid-size sedans to hit the market in recent years and is known for its smooth drive and easy handling. Honda has also given their classic model something of a modern makeover, with adaptive cruise control and lane-keeping technology included, too.