Why do daughters, mothers, wives, friends want this particular model and not another? Logic in their actions can not be traced, and they can not explain their preferences. We decided to ask about this a girl who is into the cars. She kindly agreed to open the veil of secrecy and tell us what the beautiful half of humanity needs. Well, you read carefully! Who knows, suddenly one day you will puzzle over the question of why your girlfriend chose this particular car or you will need to choose a gift for your daughter's sixteen years birthday party. Now you have a ready answer.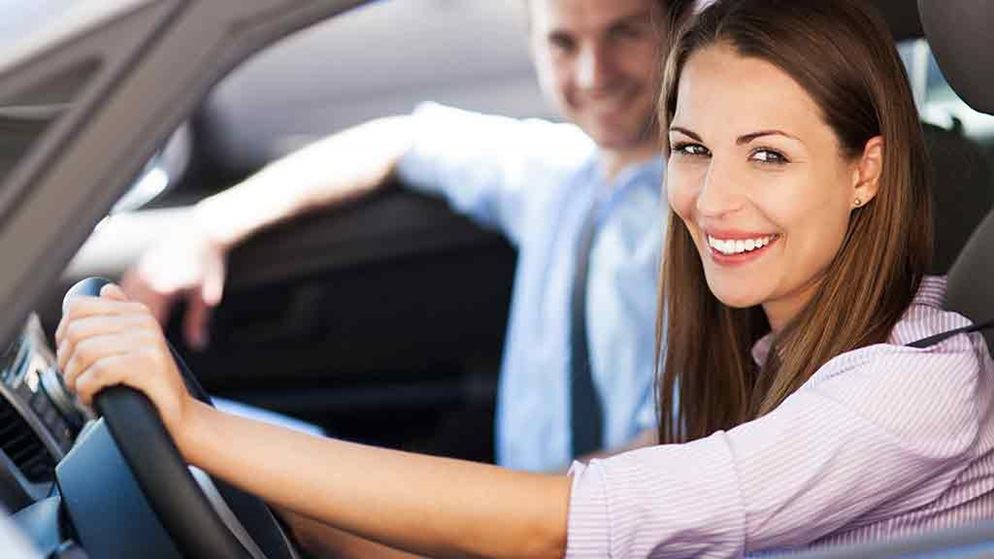 The Color Should be Bright
Any girl or woman, like in everyday life,  wants to attract attention. The most practical colors are gray and black, but who cares if you drive through the city at night and you do not stand out from the crowd? A bright car catches your eye, and, maybe, you will notice the man of your dreams one day?
Powerful Motor is Optional
In modern conditions of the city and the suburbs, a powerful and fast car can become a burden rather than an advantage. Girls do not really like fast driving (although there are exceptions) and they do not need to show off before other drivers, as the guys do. In general, a powerful car is not so important for the girl. It will be enough if it is economical and pleasing to the eye.
Only Automatic Gear
Most girls prefer an automatic gear in terms of practicality. No unnecessary movement and effort: just press on one pedal and go. In a traffic jam or dense stream, this erases the line between a beginner and an experienced driver that will give any girl a little confidence and get rid of fleeting problems, allowing them to concentrate on the road.
Dimensions – More Modest
The girl absolutely does not need a huge "hearse" – a small car is more comfortable and practical.  It is much easier find a place for parking in the city center on the "baby" car. Driving of such a car will never allow you to feel like a "cow on ice" and you can safely go to overtaking, feeling the size and feeling full control over the situation.
Prestigious Mark
Your car is an expensive accessory by which people around you can judge your status and earnings. Girls want to seem even more prosperous than it is in reality. Thank God, credit programs allow you today to buy BMW, Lexus or Mercedes, even if you are not a millionaire and it's these luxury brands that modern girls are attracted to. In the end, we all want the very best for ourselves.
No Used Cars
A new thing is always better than the old and it is guaranteed to bring maximum pleasure. On the one hand, you understand that you control the most advanced and modern model. On the other hand, you get rid of the risk of breakdowns. And even if you will overpay for it, but the advantages, in this case, are obvious.
What to Choose?
We studied all the above criteria and gave the girl a task. She needed to pick up a model of the car so that it not only met all the requirements, but also did not hit budget hard enough. The choice fell on … Peugeot 408. But how is it? After all, until recently we discussed that the car should be modest in size and now we focus on the longest model of the C-class (4 703 mm). Given a certain financial framework, we expected that our expert would choose from the B-class models but we did not consider one thing. Company Peugeot, unique of all, has exposed the minimal price list for the most accessible "408-th" in complete set Active. Formally, we fit into the budget and even get some equipment: front windows and front cushions.
Girls are emotional creatures. Yes, there are certain criteria for choosing a car and stereotypes about the typically feminine "little red" friend. But nobody canceled the impulses of the soul, especially if it is an expensive car. So be prepared for the fact that your life partner, who you met on https://romancecompass.com/interracial-dating-site/  will make you  a surprise, asking for  an ultra-fast Mercedes-Benz C63 AMG or a giant pickup Toyota Tundra as the birthday gift. And believe us, there is a certain logic in this.