Now and then, a car designer does something no one was expecting. In many ways it's a wise move; how better to get people to take notice? But, branching into unknown territory isn't without risk. While all eyes are on you, there's more pressure to get things right. After all, if people are going to accept your new territory, you have to make it worth their while.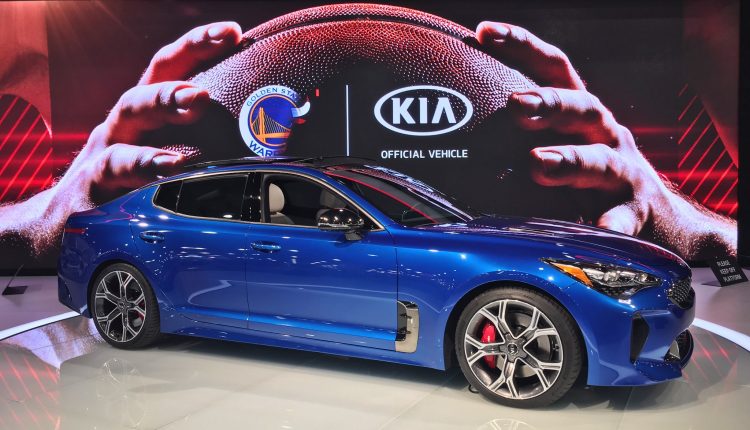 Kia have taken just such a risk with their upcoming Stinger GT. We're all familiar with Kia as a comfortable, but not particularly stylish brand, right? Models like the Picanto and Rio are practical, rather than appealing. Certainly, they're a far cry from the fast and furious world of sports cars.Yet, the Stinger, set for release in early 2018, marks a complete makeover for the brand. While a concept model at the brand's 2011 Frankfurt show hinted at what was to come, few people believed it. Then, the 2017 Detroit auto show saw the announcement of the Stinger. And, as a brave move like that is sure to do, it stole the show. So far so good for Kia. But, scrutiny has been hot on their heels ever since, with the car world waiting to see how well this offering will stand up against the greats. Whether the risk pays off or not is yet to be seen, but we're going to take a look at what we already know about the Stinger.
Appearance wise, the Stinger isn't bad. While it's not the neatest looking sports car out there, it's a decent offering for a first-timer. Kia's chief design officer, Peter Schreyer, can definitely be seen in the overall finish. While this is an obvious step away from the norm, the bulky exterior shows some of Kia's traits. Yet, it has some stings in the tail, as it were. Four oval exhaust pipes in the back show that this is no ordinary Kia. And, in many ways, keeping things a little familiar could be a wise idea to weather such a significant change. Those Kia lovers who always wanted to delve into sports cars can do so on familiar footing. Whether the design will go down well with sport car fans is another matter.

So, that's the outside. What about the inside? Kia have done their best to produce a stylish sports interior, with leather seats and satin chrome trim. It's not a bad effort, but the effect is arguably not as stylish and sleek as many of their competitors. Besides which, the interior design is a little lacking in technology. There is an infotainment system, yet the controls are primarily analog. This seems like a strange move to make. Users look for ease, and most sports cars offer digital dials which require little effort. Kia could have done with taking a leaf out of their book.

Of course, appearance isn't everything. Does this stinger pack a punch? Early reviews paint a mixed picture. Again, this is something that remains to be seen in a lot of ways, but here's what we know so far. For one, you get a choice between two turbocharged engines, both matched with an 8-speed automatic transmission. The standard is a 2.0-liter turbocharged four-cylinder making 255 horsepower. Or, you could opt for the 3.3-liter turbo V6 making 365 horsepower. This choice is a wise move for Kia. If their old audience does opt to follow them into new territory, it's worth offering an engine with less bite.

One thing's sure; if people do opt to use this as an entry level sports car, they want to be careful on the roads. The bulk of the Stinger could cause real damage in an accident. If anyone wanted to hire a lawyer to sue the negligent party for car accident damages, the Stinger seems like a likely culprit. The higher power engine will get the car from 0-60mph in 5 seconds, with top speeds of 167mph. Not bad going, Kia.

Consensus seems to settle on good handling, and many reviews claim the car is comfortable, and at its best for long-distances. In many ways, this is a step in the right direction. Kia need to find their way to stand out in this new terrain, and durability will definitely take them far. But, the engine is a slight disappointment. Those exhaust pipes don't quite offer them hum many drivers love in their sport picks. Even so, the sound is a bearable one.

One thing that everyone one seems to agree on is the quality of handling. That's no surprise when it comes from BMW's former M division VP, Albert Biermann. Yet, with BMW being one of their main rivals, Kia might not want us to think that's the only reason this is a plus point! The car transfers weight well, and can certainly handle itself on corners. As for steering, this is arguably the best Kia's ever been.

On paper, the Stinger looks set to be a success. During the Detroit show, investors snapped up this offering like nothing else. Yet, many customers seem to be throwing scorn on the vehicle already. Why, when the reviews haven't been all that bad? For the most part, people seem to have an issue with Kia's logo being displayed so obviously on the front of the car. So, early evidence suggests that the risk of the move isn't past them yet. It makes sense that you wouldn't want the Kia logo splashed across your stylish sports car. It hardly screams 'sexy,' does it? Yet, that's largely a case of our preconceptions, and should be a point people can get past. If the Stinger does well, the Kia brand may shift enough in people's mind that the logo isn't an embarrassment. Or, so they hope…
Of course, it's not only a change in perception Kia will be battling with. They're also up against some incredible offerings from companies which have been in this field for much longer. Let's look at their main competitors and see how they fare against them.

Jaguar XE S

Going up against Jaguar is enough to make any new sports car quake in its boots. But, that's the reality the Stinger faces. And, a small sting might not be enough to put a big cat down. The XE S itself isn't new to the market. We've seen previous models of this same car. But, 2018 does see a new release. And, the fact that the car's already been around may be even more worrying for Kia. It's tried and tested. People already know they can trust it.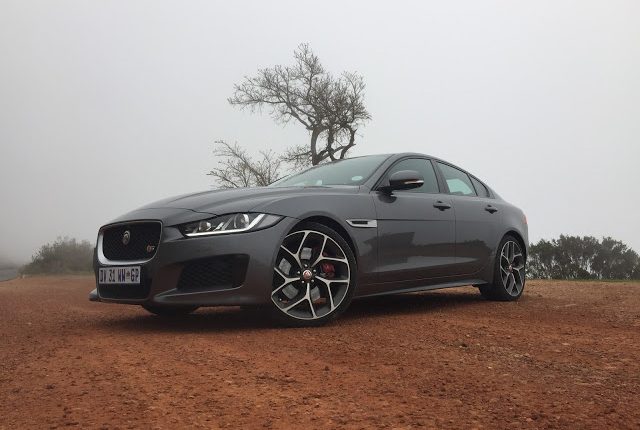 So, what can we expect from the XE next year? In short; more power. The newly turbocharged 2.0-liter four-banger replaces the XE's old 2.0-liter turbo four. We can also expect an InControl Touch Pro infotainment system which will compete with Kia's own offering. But, as this car has digital controls, it stands slightly ahead in the technology stakes.

Appearance wise, the XE S doesn't look like the nippiest sports car, but its 75% aluminum body makes it a much smoother choice than the Stinger. The real kicker, though, is the fact that the majority of the population would rather have a Jaguar on the front of their drive than a Kia logo. And, it'll take a lot of effort on Kia's part to change their minds.

Audi S4 Saloon

Again, this is an update, rather than a new release. So, again, Audi are already one step ahead of Kia. It's a harsh world out there. So, what improvements can we expect to see? For one, the new single-turbo V6 pushes out 349bhp and 368Ib ft of torque, allowing the Saloon to go from 0-62mph in 4.7 seconds. This option also seems to achieve the powerful hum we all love so much from our engines. On the downside, the S4 steering leaves a lot to be desired. And, that's a strong point for the Stinger, if you remember. This shortcoming may be enough for Kia to make leeway, though Audi have arguably made up for them with a good drive in general.
Other than those small differences, the Audi and Stinger are quite similar vehicles. Both are functional sporting options for those who want something exciting to use on a daily basis. As with the Jaguar, the main thing Kia will have to overcome is the fact that they're going up against a tried and tested vehicle. But, we've all got to start somewhere!

Conclusion

So, there you have it. Everything there currently is to know about Kia's walk on the wild side. We all wait with baited breath to see how things go. But, whatever way it turns, we can't help but give Kia a pat on the back. A move like this is brave, and so far, they seem to have done a pretty good job. If the worst thing you have to consider is the quality of the cars you're up against, you can rest easy you've made a good contribution.