If you feel that it's now time to sell your car, there are many ways that you can do so, no matter what the conditions. Even if it's totally wrecked and falling apart on your driveway, it can still be sold.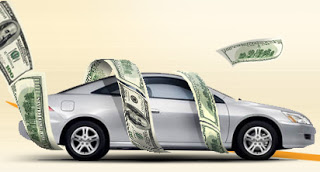 Dealership
When you go to a dealership, you can ask them for an appraisal of the value of your car. Then it's entirely up to you if you accept the offer they have given you or not. If you do, you can leave with the cash in your hands that very same day.
Having said that, if your car doesn't work at all anymore, a dealership will most likely lose all interest because they can't resell it instantly, and they won't use up their own time trying to fix it all up, unless it's a real beauty worth investing in.
Privately
You may be able to get more money by selling your car privately – but it will take a lot of time and effort, like making adverts, dealing with emails and calls about your car, and then having to make appointments for various viewings and test drives. If you have the time for this – great. But if you haven't, you also have the option of selling it into companies like iBuylc.com who evaluate how much your vehicle is worth with a few bits of information that you give them, and then they will pay you and come and take your car off your hands. They also pay more than what a usual car dealership would.
Picked up
If your car is still in pretty good nick, but you need a really quick option for it to be gone – maybe it's taking up too much room on your driveway, and you have to pick up your new car – whatever the reason may be, there are services that will come out to your address, give you an instant appraisal and then they can tow your vehicle the same day if you agree to their offer. They will usually write you a check there and then that you can take to the bank and get your money.
Trade
If you are planning on getting a new car from a dealer, then you should consider trading your vehicle in with them. This means that whatever price they give you for your car, you can use that money as a down payment on the next one instead of paying the full price asked.
If you're looking for something simple, then this is. You can drive in with your old car, and drive out the very same day, with your new one. Plus the dealer will take care off all the paperwork for you, so you don't have to worry about doing a thing.
Having said that, don't expect to have a lot of bucks for your car. They will pay the minimum amount of money that they have to because they will give you a wholesale value for your car. Whereas if you do things privately, it'd be closer to the retail value, you can find more information on reference.com/vehicles. We're talking hundreds, maybe even thousands of dollars difference.