If you own and / or are enthusiastic about high performance vehicles, then it's probably safe to say you've a fair amount of confidence in your driving ability. When paired with the right engine there's no terrain you can't master, no chicane you can't navigate. Unfortunately, as we all know, the one thing we can't account for is other people's driving.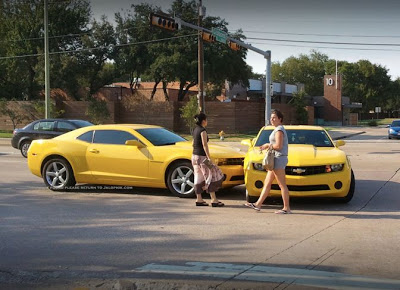 Spend long enough on the road and your statistical likelihood of a collision will increase incrementally. In fact, the insurance industry estimates that you'll file an insurance claim for a collision once every 17.9 years.
Regardless of your driving expertise or experience, being involved in a collision can be extremely stressful and important to know how to deal with it to make the ordeal go as smoothly as possible.
Here are some tips to help you deal with it effectively and productively, regardless of fault.
Stop and breathe
In the event of a collision it's your legal duty to stop and get out of the vehicle and it's usually a good idea to take a few deep breaths first. If the collision was the other driver's fault, try not to engage them until you are thinking calmly and rationally.
If you've been injured in the collision there will be plenty of time to consult a personal injury lawyer later. Your priority right now is to advance the situation without allowing it to escalate.
Involve authorities if appropriate
It's probably a good idea to contact the police in the event of injury, if you suspect that you've been deliberately targeted by a "crash for cash" scam (dashcam footage will be your best weapon here), or simply if you feel that the situation may escalate and require mediation.
You may also want to call an ambulance in the event of injury just to be on the safe side.
Giving and getting details
You have an obligation to provide your name and address to the other driver and any other drivers or witnesses involved. If your collision has caused you to damage others' property (like a parked car) it is a good idea to leave your contact details in a note under their windscreen wiper.
Avoid apologising or admitting blame at this stage as it can harm your defence should the matter go to court.
Collect the names, addresses and contact details of other drivers, passengers and witnesses if possible.
If the other driver leaves the scene without providing details then you must contact the police immediately.
Collecting the right information
While your every instinct will be screaming at you to put this behind you, now is the time to gather as much information as possible in support of your case.
Be sure to collect the following:
Registration numbers of all vehicles involved.

Make, model and colours of all vehicles involved.

Time and date of collision.

A brief description of the road and driving conditions (e.g. weather).

A rough sketch showing positioning of vehicles involved.

A list of damage sustained to all vehicles, drivers and passengers (take photos where possible).
Moving on
Now the hard part's out of the way it's time to drive away or have your vehicle recovered if it is not safe to drive. Contact your insurance company as soon as possible to get the ball rolling on your claim.
Because you've handled the situation calmly and capably and obtained the information they'll need to act on your behalf, they will be able to take the matter out of your hands and help you to move on.