If you are looking for a car with more of a sedan feel, with slightly more room and a boxier look, then the 2017 Kia Rio is the car for you. Completely redesigned, it is a five-door car that starts at just about $15,000 — a rarity in its car category. With a sleek design and compact look, this car is labeled as "FUNctional" with reason. The features on board provide everything you need to stay connected and enjoy the ride, every time.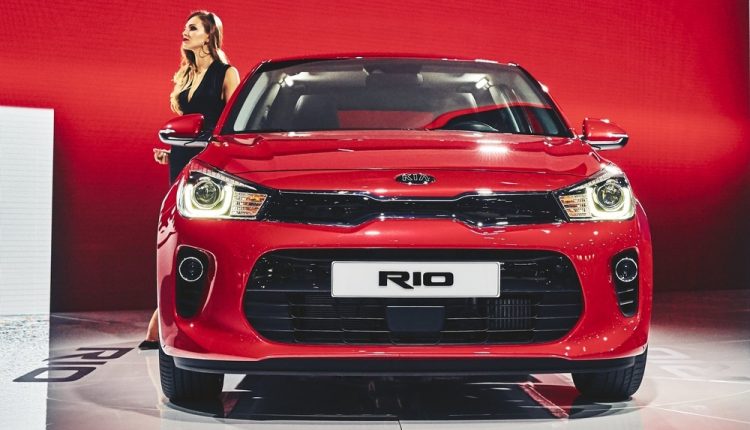 The 2017 Kia Rio's designers set out to create a car that would make buyers take a second look. The Rio's sculpted lines and crisp appearance are totally redesigned from previous models. A new grill gives it a "large and in charge" style, making it not just a fully functional car, but a more "European" and cutting-edge model.
For the adventurer at heart, the Kia Rio can't be paralleled. The sporty look comes with the option for 17-inch alloy wheels that show a bold and high-performance capacity for both weekend warriors and those who want to go where others dare not tread.
The 2017 Kia Rio might not be a big car, but it allows drivers to live on the edge and larger than life with a sturdy frame and the driving technology to take turns and any bumps in the road, just like its bigger counterparts. The best part is that although you may feel you're living large, you can still find a smaller space to park your car in, due to its compact nature.
Although it's a lower-priced car, the 2017 Kia Rio spares no comfort or convenience for both driver and passenger. This one-of-a-kind five-door model might look small from the outside, but it allows passengers to stretch out in style. Coming standard on every model is a spacious interior that provides everyone with a whole lot of legroom to sit back and get comfortable.
The additional driver-focused features make sure that the driver is in command with a 6-way adjustable seat that can be personalized for every body type and shape. There is not a bad seat in the house; the designers wanted to make sure that if you are going to be on the road, you will enjoy the ride.
The split folding rear seats allow you to transport cargo and bigger items with ease. Having enough space for not just everyone but also everything is a very attractive new feature of the 2017 Kia Rio, and gives someone who wants the feel of a sedan with the convenience of a crossover, a price point that simply can't be beaten.
The 2017 Kia Rio is definitely not short on technology. The most intuitive technology is right at the driver's and passenger's fingertips. The push-button start and UVO eServices included allow you to multitask while in transit without sacrificing your safety or being distracted while behind the wheel. Make calls, integrate it with your phone, or let it provide you with full entertainment without having to do more than make commands through your smartphone.
A rear-facing camera helps those who are slightly limited by their parallel parking skills, and also gives the driver the advantage of seeing what is behind them without fail. The Bluetooth technology allows you to do everything hands-free, which means that you can keep both hands on the wheel and never compromise your security, or that of your passengers, while driving.
The 2017 Kia Rio was built with endurance in mind. Testing ensured that it could last over 300 hours of rigorous drive time, and the best part is that it gets as many as 37 miles to the gallon. It's a highly eco-smart and technologically-advanced car; the additional Go (ISG) System and the Idle Stop are excellent features that help you go longer without having to stop to gas up. Take that road trip not only in convenience and style, but without having to spend a fortune on fuel.
If you are in the market for a crossover that is slightly smaller than the rest of its class, and definitely less expensive without sacrificing any cool features, then the 2017 Kia Rio is the perfect five-door combination car for you. The Sportmatic shifting gives you enhanced performance and helps to bring out the adventurer in everyone — without the high price tag.