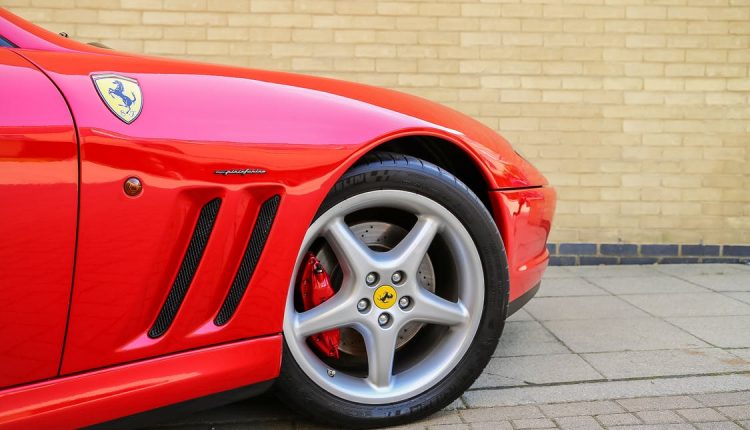 Cars can be functional, and they can be fun. But some cars take the excitement of driving to a whole new level. We're talking the supercars, the ones that yes, you could drive to the supermarket and back, but everyone knows it is much more fun when you're out in the great outdoors. You have all the fuel you need, you have nowhere to be, and there's nothing in front of you but the open road. Sound perfect? It will be if you have one of the bad boys listed below with you.
Ferrari
What can we say about Ferrari? They're one of the world's most iconic brands: not just in the automotive world, but in all sectors. They ooze class, style, and then, of course, there's the whole matter of what's under the hood. For our money, it doesn't get much better than the Ferrari F12 Berlinetta. A 12 cylinder engine gets things going very fast indeed: 0 to 100 km per hour in 3.1 seconds and a top speed of 340 km/h. Wow!
Porsche
What can you say about Porsche? They've been right at the top of the game for decades, and even now, in 2017, they still haven't lost an ounce of their style. One thing is for sure: you will always look like the king of cool when you're driving one of these vehicles. It doesn't get much better than the Porsche 911, and in fact, Porsche has just announced a new special model, a Gold car with 607 horsepower. They'll only be 500 made, so better get yours now! Check out some of the details here.   
Corvette
In a sea of competition, the Chevy Corvette ZR1 stands out as an impressive go-to for drivers who want power when they're out on the open road. The V8 charged vehicle makes for fun driving, with fast acceleration and some pretty remarkable top speeds thrown in to boot. You can get all the details at http://corvettedreamer.com/corvette-zr1-2016-complete-review/, though we'll just say this: with power, style, and a whole host of entertainment options available, it's a car that was made for a long summer road trip, destination unknown.  
Aston Martin
An Aston Martin vehicle doesn't need any introduction. They've been around for years and years, and they never go out of style. That's pretty rare! But they stay in style for obvious reasons: they're classy, powerful, and man do you look good when you're driving one. If you're trying to choose one, go for the Vanquish. We can talk about the specs all day long, but what we really like is that you can fit two people in the back! No need to only pick your favorite person anymore, though James Bond probably wouldn't have looked as cool if he had been carrying two in the back.
Of course, you can't really go wrong with a supercar. The manufacturers know what they're doing, and when you're on the road it's all about the power!