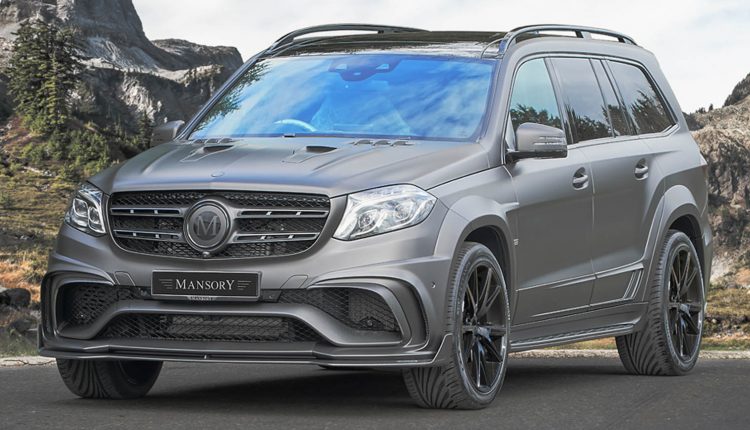 Mansory and stock do not go together so when the Mercedes-AMG GLS 63 arrived on the scene with 577 horsepower, the tuner got to work immediately to create something a 'little' more powerful.
Mansory's latest tuning program hits the massive SUV with new wheels, a wide stance and a furious engine upgrade.
First thing you notice is the body kit which is made up of a new front bumper with larger air intakes, lip spoiler, integrated daytime running lights,side skirts, rear spoiler, and a diffuser as well. The fenders have been widened and the hood has a new design.
So what sits under the hood exactly? Well they managed to pump up the 5.5-litre V8 by a whopping 253 horses to a new output of 830 hp. They have not mentioned what it does to the 4.9 seconds 0 to 100km/h time but they did say it adds 45km/h to the top speed.
What do you think about this massive overhaul? One thing is for sure is that you will get the kids to school on time but not very subtlety.