Volvo is looking to have a good year for its car models. Some of the ranges that have come out over recent months have left us with our jaws gaping wide open, and there's no denying that they're really stepping up their game to come toe to toe with some of the other big names in the industry; BMW are usually the kings of luxury cars. The question is: can Volvo match that high-class quality? Of course, we talked about the Volvo S60 Polestar in an article last year, but the S60 T5 All-Wheel Drive model is another beast entirely. In this article, we'll run through some of the differences in specs and talk about why this specific model is definitely a great option for the Volvo fanatic or any general consumer.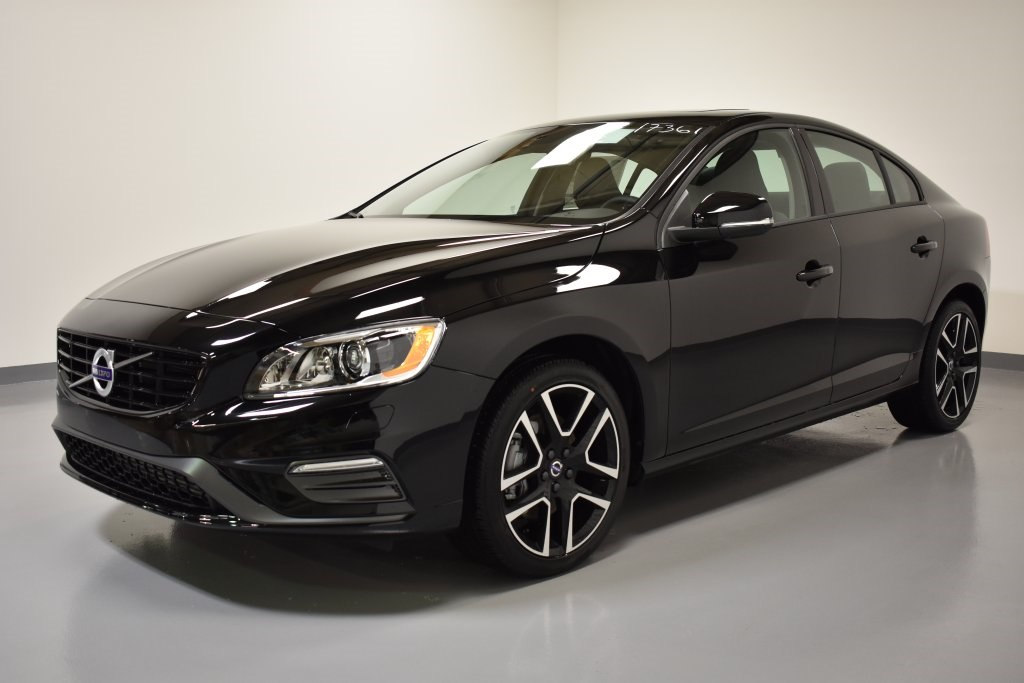 Comfort.
That's what anybody looking for a luxury car hopes to find, but Volvo's range of S60 sedans really nails this. We talked about this a lot with the Polestar, of course, but the all-wheel drive has a lot to say for itself too. The S60 may be Volvo's smallest sedan yet, but this is a manufacturer that definitely knows how to do a lot with a tiny amount of space. It comes standard with leather trim, but it doesn't go over the top with flashiness like the BMW 3 Series and Mercedes-Benz C-Class sedans.
The price you get for that level of comfort is brilliant too. Okay, so it's not the flashiest car on the market. What you get for the price you pay, however, is far fairer than what many of the top names in the auto industry are offering. You can learn more at www.wcvolvo.com/new-inventory/index.htm if you need a little more depth into this aspect of the specs. Still, there's much more to sink your teeth into within this article because we're going to look at some of the other features this intriguing new S60 model has to boast.
Safety.
Most importantly, it's not just a pretty face. The S60 T5 all-wheel drive doesn't compromise on safety for the sake of comfort and aesthetic qualities. Again, you won't get as many safety features as you'd get with the more expensive models, such as the XC60, but you do get all the essentials that one would expect in a modern model from a huge manufacturer such as Volvo. Most importantly, the S60 all-wheel drive boasts low-speed crash mitigation. This car can detect obstacles approaching its front bumper so as to avoid the possibility of ever crashing. We all know how that tech works by now.
There are more great safety features than this, of course. You could always opt for the 'Technology' range and get the added bonus of features such as cruise control and automatic emergency braking, rather than simply being warned of oncoming collisions. It's the age of automation, and Volvo has embraced that with open arms; it's up to you whether those added features are of interest, nonetheless. Outside of the standard S60 range, again, you have the option of getting a rear-view camera within Volvo's 'Vision' package, and that could help you with blind-spot monitoring. Perhaps you like the old ways of driving cars manually, but there's no denying that these safety features are trying to reduce the risk of accidents at the hand of human error from ever occurring.
The specs.
If some of you are here to learn about the more nitty gritty details of the new S60 all-wheel drive then let's delve into that aspect of things. As mentioned over at http://www.autoblog.com, the new T5 model comes with 2-liter turbocharged four-cylinder engines. You've probably already worked it out, but that means 240 horsepower and 8-speed automatic transmission. That's good for such a relatively inexpensive range, especially when compared to other models Volvo offers (never mind the astronomically high prices of luxury sedans from competitors in the market).
You're probably remembering that the S60 Polestar offered a far more favorable 362-horsepower engine. Of course, yet again, we're talking about a far higher price. It's all a matter of compromise, and we think that you get way for what you pay when you opt for the T5 model. The all-wheel drive has a way better performance level, and we found on our drive that it handles phenomenally well in slippery conditions. Of course, luxury sedans come with their flaws, and we did find that the added weight reduces performance on dry pavement. Still, the front-wheel drive does have a lot to offer in nice conditions, and that's a bonus you really can't downplay; once again, it's all about choosing the model that suits your needs as a driver.
The gadgetry.
Let's expand on the previous point. Perhaps you wanted the specs, but you were more keen to find out what the T5 sedan has to offer in terms of all its gadgetry and technology. We've touched on the safety features offered by this sleek, luxurious new model, but you'd expect even more than that from a 2017 car that's hoping to compete with BMW's most luxurious ranges of vehicles. You'd be right in guessing that the S60 T5 has a lot of neat party tricks in its interior. The 7-inch infotainment screen and bluetooth capabilities mean you're essentially running a computer, rather than a car. Whether you're just looking to play music wirelessly or make use of the practical and forward-thinking safety systems, we had no gripes when it came to the technological capabilities of this car.
Cost-benefit analysis.
We've mentioned this throughout, but you really do get a good amount of features for the price you're paying with the new 2017 S60 T5 all-wheel drive. Let's look into that in more detail just to put your mind at ease. The T5 Dynamic will cost you $33,950, and that's a few grand cheaper than other models in the T5 range and the S60 range overall. Of course, some of the option packages in terms of additional technology for safety features will add $1500 onto the end price, but the T5 Dynamic is still cheaper than other models in the range even if you do purchase those technology bonuses. It's well worth the buy.