The Cars.com American-Made Index, a 'top ten' of sorts that ranks American-made vehicles based on several criteria, tells us quite a few things about the start of the car industry in the United States today – which also has implications about modern driving around the world at large.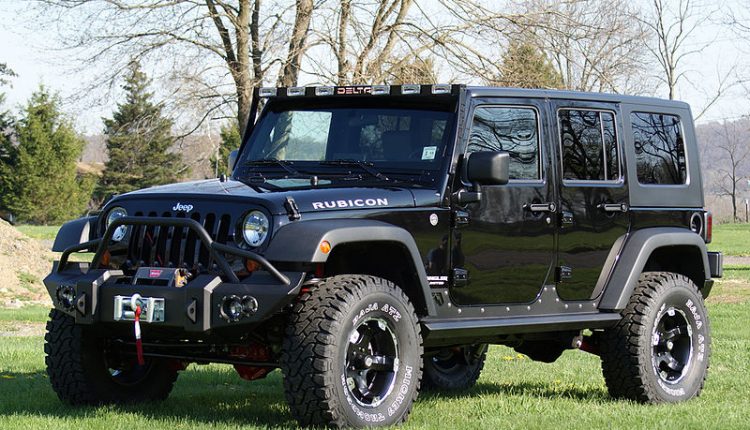 This index gets a lot of attention every year, but this year was of particular interest. For the first time in its eleven-year history, the Cars.com AMI saw a revamp in criteria. There was a de-emphasis on sales and more of a focus on the percentage of American-made parts in any given vehicle. Predominance in U.S. materials when building engines, as well as the domestic employment numbers, were also given precedence over sales.
Jeep is dominating
Jeep didn't make an appearance on last year's AMI. Perhaps that was a sore point for them, because the overhaul of their methodologies now sees not just one of their vehicles taking the number one spot, but another model taking second place, too. This will be good news for businesses such as Cricks Jeep dealers! The Jeep Wrangler took first place, with the Jeep Cherokee taking second. Assembled in Ohio and Illinois, these two best-sellers derive more than 70% of their parts from U.S. plants.
The Detroit Three are still big deals
The Detroit Three are still earning that moniker, with the three companies all taking six spots in the AMI. Fiat Chrysler, Ford, and General Motors made appearances, with Ford taking an impressive three of those spots. The Ford F-150, part of the F-Series that remains the best-selling vehicle in the United States (a title held since 1981), is at number six; Ford beat themselves with the Ford Taurus, which was placed third behind the Jeeps. Built in Chicago, the Taurus was the best-selling vehicle in the U.S. on a year-by-year basis from 1992 to 1996.
Manufacturers are advertising their U.S. investments more…
There is heavy political pressure on car manufacturers to stop offshoring and bring manufacturing back to the United States; this is reflected in Jeep's sudden ascension to the top despite a no-show last year. The Detroit Three saw particular pressure in this field. This probably has a lot to do with President Trump's threats of negotiating the North American Free Trade Agreement so as to introduce punishment for companies that offshore vehicle manufacturing only to bring the cars back to the United States for sale.
…but American drivers aren't really that bothered
A look at statistics on the automotive industry as well as general car sales shows that American consumers aren't really as bothered by the 'American-made' title as they claim. Although a Cars.com poll showed that 25% of car enthusiasts considered only buying cars made in the U.S., this simply isn't reflected in actual car sales. After all, a lot of cars that were staples in the AMI, such as Toyota models, had to be dropped due to the de-emphasis on actual sales. This shake-up is part of why the AMI has attracted so much attention; with sales de-emphasised, the list isn't replete with big sellers in the way that it used to be.