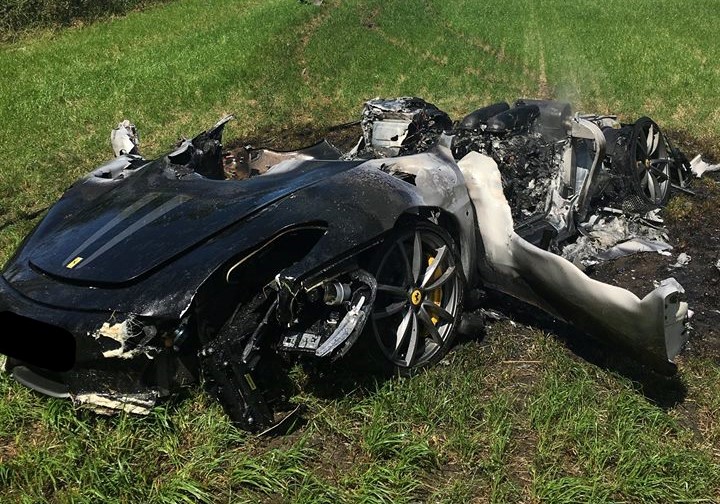 The pictures you see above and below are the remains of a highly sought after 430 Scuderia after it was wrecked near Barnsley, South Yorkshire, United Kingdom.
The jet black Ferrari 430 Scuderia is a complete write-off after it crashed off the side of a motorway and transformed into a fireball. Officers said the Ferrari driver left the road in wet conditions and slid 50 metres across a field before the vehicle burst into flames.
Fortunately the driver only sustained minor cuts and bruises but his pride and wallet took a massive knock considering he picked it up less than an hour before the incident.